Lisa Oldfield is reportedly under investigation by police for allegedly 'cyber bullying' the 13-year-old son of her Real Housewives of Sydney co-star Victoria Rees.
According to The Daily Telegraph, Rees filed an official complaint at Rose Bay Police Station on Tuesday, after Oldfield left critical comments on her son's Instagram page last week. This was reportedly her third visit to the station.
"I sought legal advice and on the recommendation of my lawyers I made a statement with police," Rees told The Daily Telegraph.
"The fact is, you cannot use a carriage service to cyber bully a child."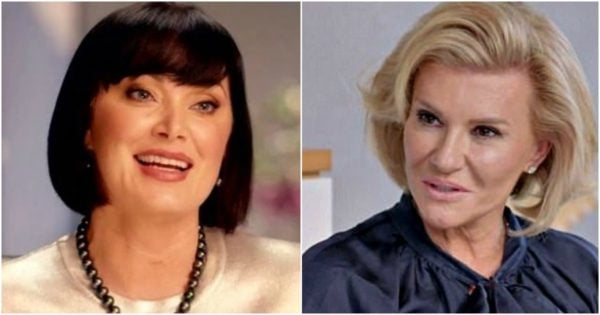 Oldfield, who is the wife of former One Nation co-founder David Oldfield, earlier told Mamamia that her comments were prompted by a message sent to her by the teenager in which he demanded that she leave his mother alone on the Foxtel program.
"He wrote to me saying, 'You're just jealous because we are better than you. You're a sook, whinger and a bully'," the 42-year-old said.
Oldfield's response has since been deleted from the 13-year-old's account, but it allegedly read, "Is your mother monitoring your ­social media activity? Probably not. She's probably on her 30th Skinny Bitch [cocktail].
"It doesn't matter where you come from or what you have, education is the great leveller. You need to work on that."
She reportedly added, "In the meantime, ring your Dad, he loves you very much."
Is the Real Housewives drama real? Lisa Oldfield speaks to Mia Freedman on No Filter.

Speaking to Mamamia this morning, Oldfield denied breaking any laws, and dismissed Rees' police complaint as 'attention seeking'.
"It's a vexatious grab for attention, and at the end of the day the person that suffers is [Rees' son],"
"I don't even expect to hear from the police."
Oldfield said she removed the comments within twelve hours of posting them, as soon as Foxtel staff made her aware that the boy was upset.
"I'm not in the habit of making people feel bad about themselves," she said. "I just was horrified that he would think like that."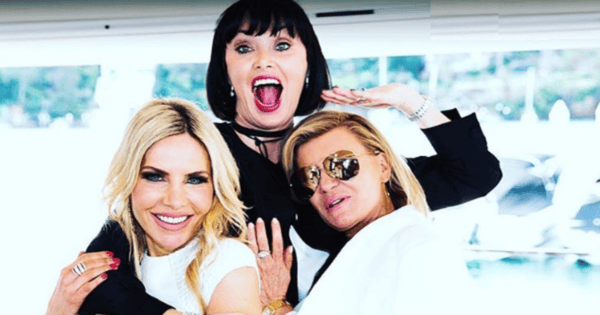 As Oldfield outlined to Mamamia last week, she was unimpressed by what she believed to be an attitude of superiority displayed by Rees' son.
"I hate the concept that anyone is better than anyone else. I teach my children we treat everyone equally. Victoria, on the other hand, is going around saying people from the Western suburbs are all bogans," she said.
Oldfield  added that it was her intention to tell Rees' son to "stick in school" because his "spelling and grammar was terrible", that he shouldn't be "harassing adults" on the internet.
"I feel very sorry for that little boy," she said. "I think he needs to know that behaviour is unacceptable and I know his mother isn't going to pull him up on it."