Lisa Oldfield is reportedly under investigation by police for allegedly 'cyber bullying' the 13-year-old son of her Real Housewives of Sydney co-star Victoria Rees.
According to The Daily Telegraph, Rees filed an official complaint at Rose Bay Police Station on Tuesday, after Oldfield left critical comments on her son's Instagram page last week. This was reportedly her third visit to the station.
"I sought legal advice and on the recommendation of my lawyers I made a statement with police," Rees told The Daily Telegraph.
"The fact is, you cannot use a carriage service to cyber bully a child."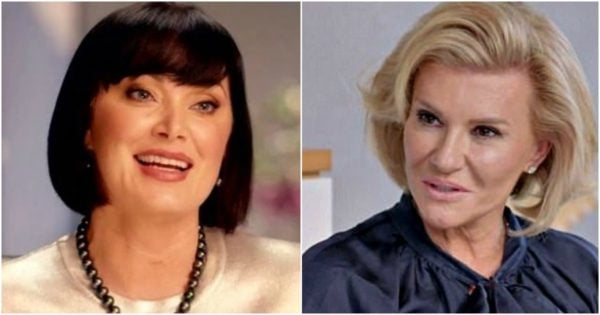 Oldfield, who is the wife of former One Nation co-founder David Oldfield, earlier told Mamamia that her comments were prompted by a message sent to her by the teenager in which he demanded that she leave his mother alone on the Foxtel program.
"He wrote to me saying, 'You're just jealous because we are better than you. You're a sook, whinger and a bully'," the 42-year-old said.
Oldfield's response has since been deleted from the 13-year-old's account, but it allegedly read, "Is your mother monitoring your ­social media activity? Probably not. She's probably on her 30th Skinny Bitch [cocktail].
"It doesn't matter where you come from or what you have, education is the great leveller. You need to work on that."
She reportedly added, "In the meantime, ring your Dad, he loves you very much."
Is the Real Housewives drama real? Lisa Oldfield speaks to Mia Freedman on No Filter.