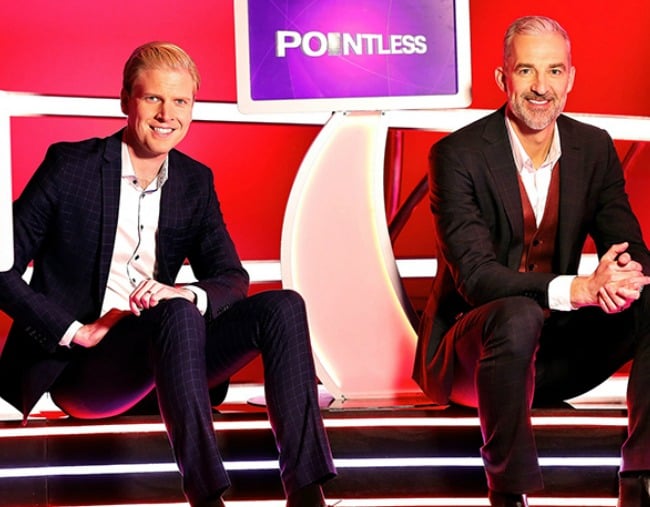 On Monday night, Channel Ten debuted Pointless, their much-hyped replacement for Family Feud.
But the series, which is based on the popular UK quiz show, seems to have lost a bit of its magic during the translation to the Aussie version, leaving viewers divided on their feedback.
Pointless is Channel Ten's new quiz show.
While some fans who tuned in loved it, many said it felt rushed. They believed there wasn't enough chemistry between the two hosts, TV personality Dr Andrew Rochford and comedian Mark Humphries.
Some also thought the questions were too easy and that there wasn't any banter between the hosts and the contestants.
Here's how Twitter reacted:
@PointlessAU Stopped work early to view first episode of #pointlessau. What a disappointment! Questions too easy and even more importantly there was not one laugh from our couch.

— Alan Michie (@TWTICHY) July 23, 2018