Chokers had their day in the sun.
Side vag got a whirl.
Velvet did, too.
And now, like a surprise STD you got from that guy at the club when you were 21, plastic-covered knees are here to ruin your week without warning.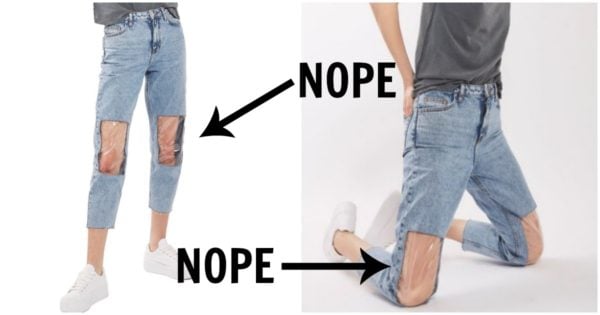 A-yup!
"Clear knee mum jeans" are now a thing, and just like syphilis, I think we can all agree we really wish they weren't.
And we have the bunch of design weirdos at Topshop to thank. Thanks, guys.
Listen: The women's fashion research absolutely nobody asked for. (Post continues after audio.)
Not to be a total ~fashun~ party pooper, but can we discuss the practicality of plastic covered knees for a jiffy?