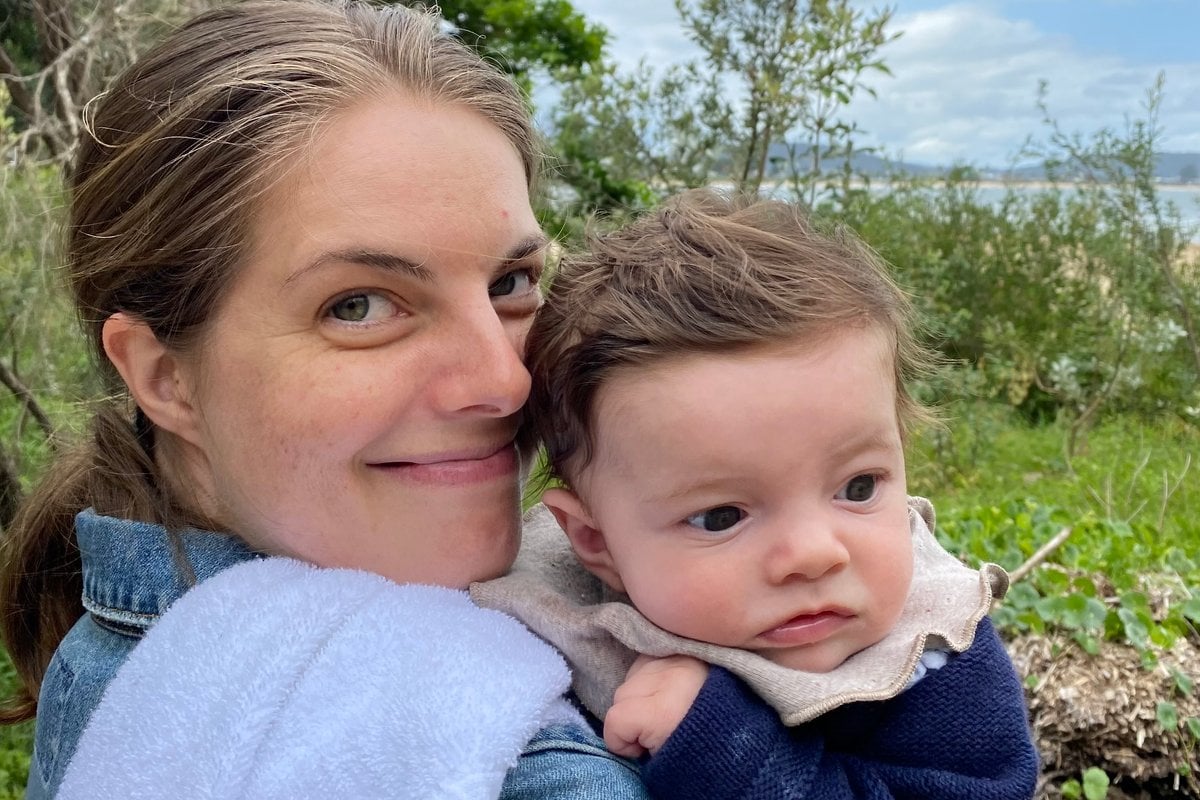 Birth: there's nothing quite like it, and it's clear no two birth stories are the same. Which is why we're asking everyday women and some of our favourite celebrity mums to share theirs, in Mamamia's My Birth Story series.
This week we profile proud Wiradjuri woman Jami from Sydney, who is mum to 15-month-old Lily.
Registered nurse Jami had been with her husband Tom for nine years when they started trying for a baby.
"I was very lucky to fall pregnant after four months," Jami says.
"Especially as I had been told it might take longer because of my endometriosis."
Jami's pregnancy went well, but a benign tumour in her liver caused stress along the way.
"I needed several ultrasounds to keep an eye on the size of the tumours and this gave me anxiety during an otherwise good pregnancy."
Watch: We asked members of the Mamamia team to tell us what went through their head when they were giving birth. Post continues below.
While Jami and Tom had decided on a 'grand birth plan', they later abandoned it once the birth got closer.
"Initially, I wanted my birth to be free of pain relief, with no monitoring, but Tom and I let our expectations go as I didn't want the stress of things not working out how I imagined. 
"The only thing I wanted to remain on my birth plan, however, was that I wanted to keep the placenta to bury on country. This is significant in Aboriginal culture to ground and connect my baby's spirit to her ancestors."
When Jami was close to full term, her waters partially broke in the middle of the night, so they called the hospital and were told to come in.
"We had been into the birthing unit a few times already with pre-labour pains, but after the assessment I clearly remember a lovely midwife called Sharon telling me I wasn't going home without my baby this time! 
"As we settled in, we told the team about the plans for our baby's placenta."
After three hours of contractions, Jami was moved into the birthing suite.