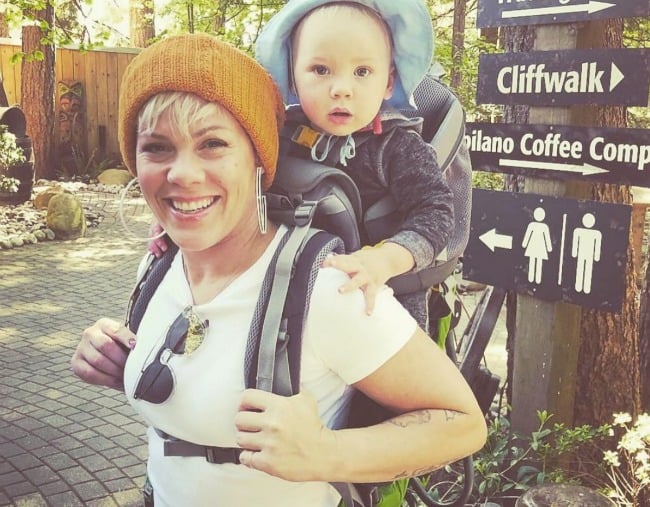 Pink may be a super rock star of international acclaim, but when it comes to being a parent, she has times when she's just like the rest of us – slightly over it.
The singer posted a video to Instagram yesterday, that's as hilarious as it is relatable.
"Happy 4th of July from rainy, cold Perth," she says at the start. Spanning out to show her children, Willow, five, and Jameson, one, she adds:
"Both kids with thermometers stuck up their butts."
The singer has a comical, exhausted expression on her face, as she notes it's the American national summer holiday, and that her country would currently be celebrating with swimming pools and barbeques.