The day after the stunning royal wedding of Prince Harry and Meghan Markle, there was one photo that was shared more than any other on social media.
The photograph was taken by staff photographer Yui Mok, of the Press Association, and featured an over-head shot of the newly-married couple in their Ascot Landau Carriage as they made their way through the Long Walk on their tour of Windsor.
Eagle-eyed onlookers noticed that their bodies incidentally formed a heart-shape, because the newly-minted Duke and Duchess of Sussex really are the perfect couple.
This is the photo in all its glory: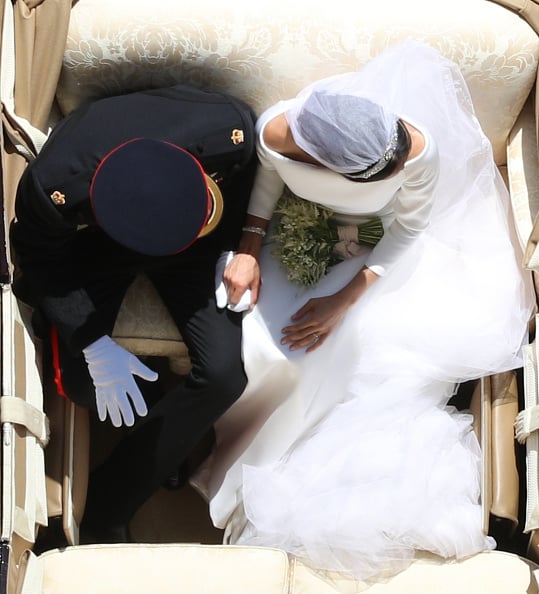 After receiving much praise over social media, including a shout out from US Instyle editor-in-chief Laura Brown, Mok explained exactly how he managed to get one of the most-recognisable shots from the wedding - which, as you can imagine, is a highly contested space.
His original post has already garnered 36,000 retweets and 176,000 likes in just one day.
Mok said that he had to wait around for hours, for a "few seconds of shooting."
Thanks, glad you like the photo. It was taken by myself, and I'm a staff photographer for @PA based in the UK. I was positioned on the roof of George IV Gateway of Windsor Castle, and they passed directly beneath me during their carriage procession. https://t.co/hkzViNhSbb

— Yui Mok (@YuiMok) May 19, 2018
It was a long day, but that's the nature of our job, waiting around for hours sometimes for mere seconds of shooting. At @PA we don't do any retouching on our pictures, that is viewed as a strict editorial no-no.

— Yui Mok (@YuiMok) May 20, 2018
Being positioned on the roof of  George IV Gateway of Windsor Castle, he had a "one-second window" to get the shot, while making sure his camera was in complete focus to avoid capturing the grill that he was standing over.
Purely coincidental. I had less than a one-second window to take that particular shot - whilst having to focus through a metal grill I was standing over - so was happy to get anything really!

— Yui Mok (@YuiMok) May 20, 2018
Mok also captured this stunning photo of the royal couple's first kiss on the carriage - another favourite from the day.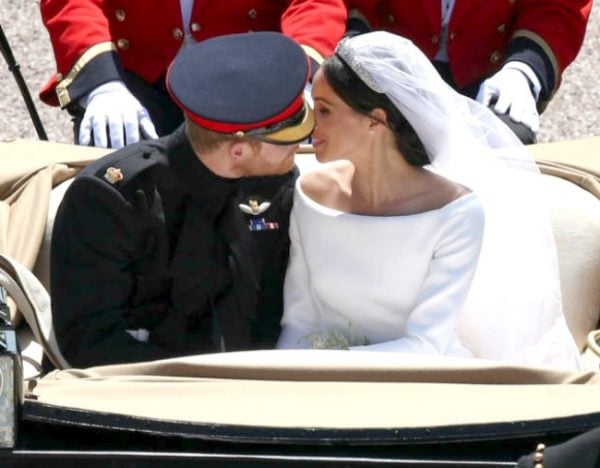 All in all, not bad for a day's work covering what will be one of this decade's most highly televised events.
For everything Prince Harry, Meghan Markle and the Royal Wedding, visit our Royal Wedding hub.
For more royal wedding content, the Mamamia Out Loud team have huddled together for a raw, unedited, and slightly inappropriate Royal Wedding debrief. Get it in your ears.