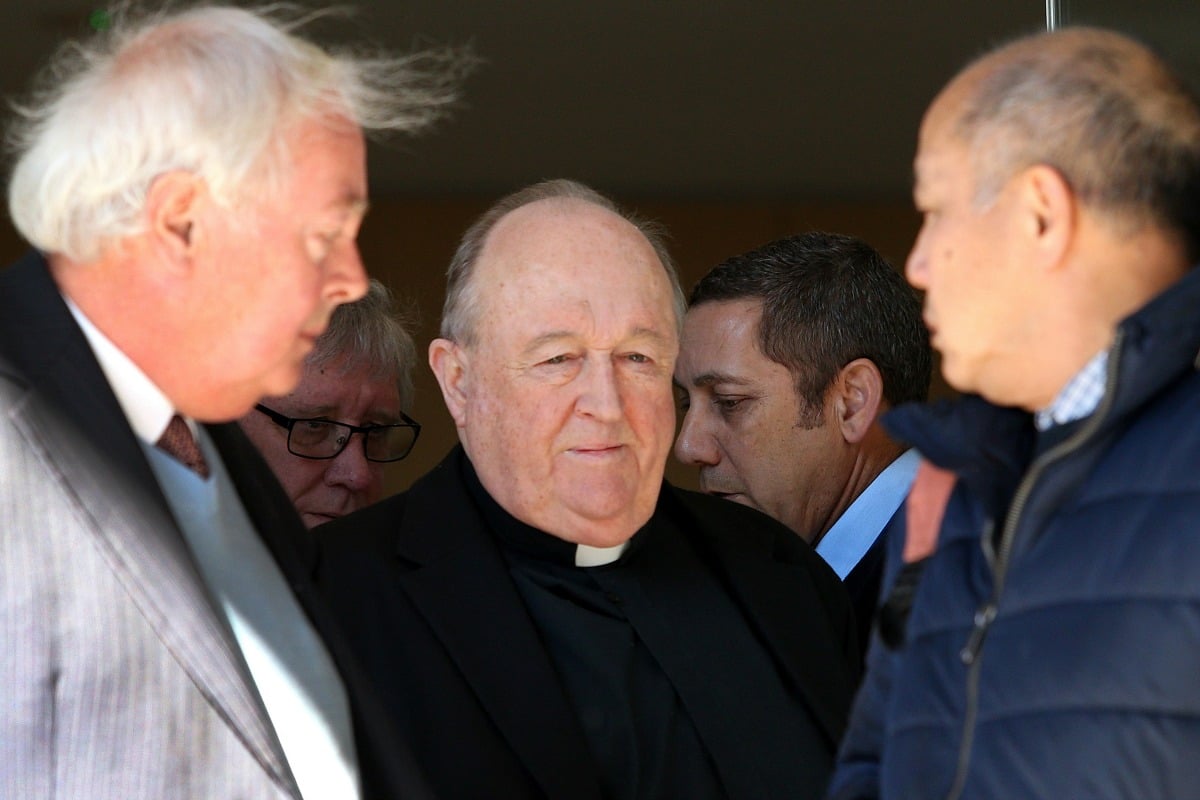 A NSW judge has quashed former archbishop Philip Wilson's conviction for covering up child sex abuse by a paedophile priest in the NSW Hunter region to protect the Catholic Church.
Newcastle District Court judge Roy Ellis on Thursday upheld Wilson's appeal, finding there was reasonable doubt the clergyman had ever committed the crime.
Judge Ellis said suspicion was not a substitute for proof beyond reasonable doubt.
Wilson, 68, who had served almost four months in home detention at his sister's home, was allowed to watch the judge hand down his decision via video link from a remote location so he didn't have to face the media.
The judge on Thursday also threw out an appeal by the NSW Director of Public Prosecutions against the leniency of magistrate Robert Stone's decision that Wilson should serve 12 months of home detention.
The prosecution case was that Wilson was told by two altar boys in 1976 that they'd been abused by paedophile priest James Fletcher, but the clergyman did nothing about it.
It was alleged he subsequently failed to go to the police after Fletcher was arrested in 2004 for abusing another boy.
One of the two altar boys, Peter Creigh, was in tears after the judge's decision on Thursday. He was too upset to comment outside court.
As the judge left the bench, one onlooker called out: "Bulls**t – that's a disgrace."
Wilson was facing a maximum of two years in jail when he was sentenced on August 14 to spend at least six months at his sister's home before being eligible for parole.
He was forced to resign as archbishop of Adelaide in July after becoming the most senior Catholic clergyman in the world to be convicted of covering up child sex abuse.