A Perth pub has faced a public backlash after promoting a GI Jane-themed ANZAC eve party on social media.
The Brass Monkey posted an image to its Facebook page advertising the 'GI JANE: Celebrating Sisters That Serve' event, which features bullets and a woman in a GI Jane outfit and full makeup, holding a machine gun. The poster encouraged party-goers to dress up to win prizes.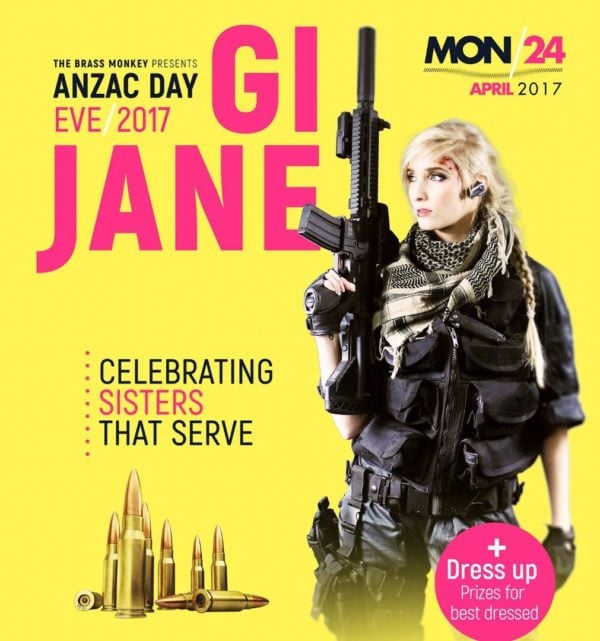 After receiving criticism from the public, the pub removed the poster from its Facebook page.