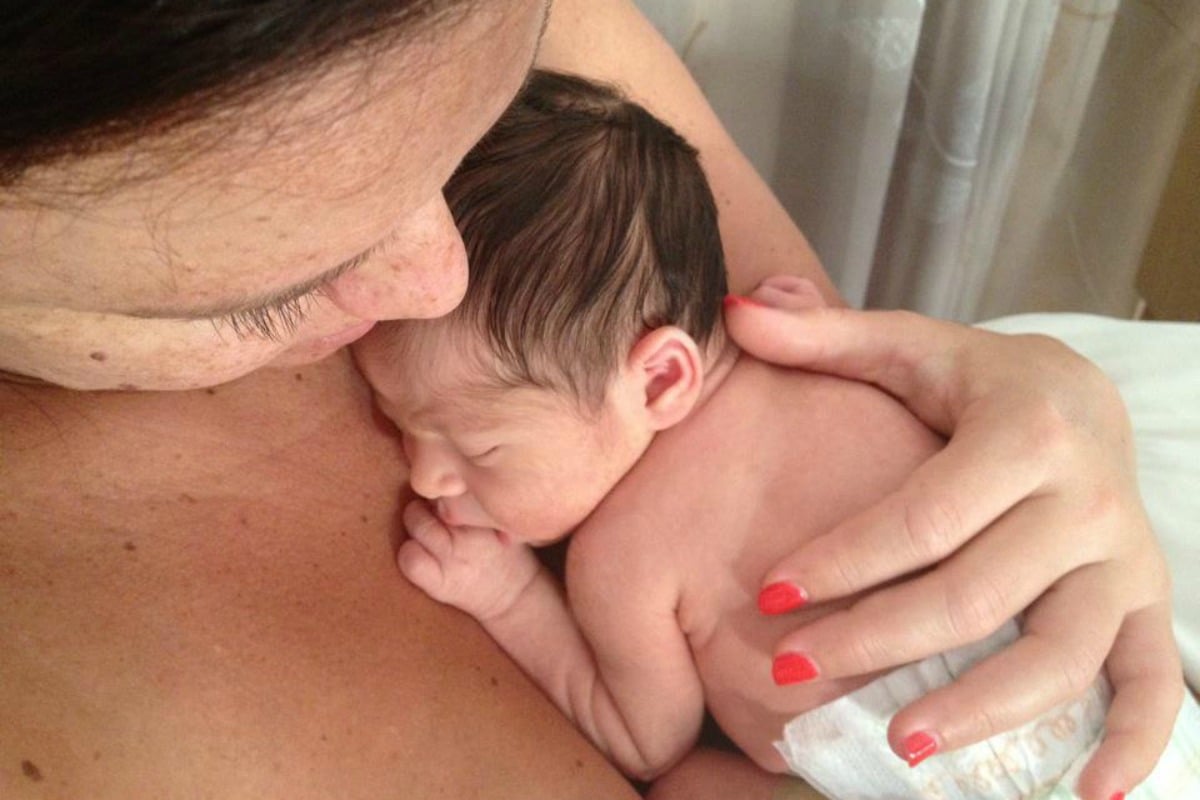 Content warning: This post discusses perinatal anxiety and may be triggering for some readers. 
"You're not crazy, darling, some people just go a bit funny when they have a baby, that's all."
My mum's shaky voice was a stark reminder of the unfamiliar territory I was in. I thank her for answering the phone at 2.30am, pretending I feel better now.
It's pitch black and the silence and my thoughts are tormenting me again.
I lay flat in my bed, in our Eastern Suburbs of Sydney home. Muscles tight and frozen, staring at the ceiling.
Snap, I hear the sound of a tiny skull cracking on the hard marble tiles. My imagination uncontrollable, I am ruminating on accidentally dropping my baby in the shower one day.
The need to protect my baby was primal and natural after birth. Eight months later it was a chemical imbalance. Constantly hyped up, ready to fight the tiger that was stalking him from the shadows. Or to save him from those pesky hard shower tiles.
One in five women in Australia experience mental health problems in their pregnancy and beyond.
A smaller number of these will develop a mental health crisis.
Watch: Everything you need to know about postnatal depression. Post continues after video. 
Hysterical sobs wake my husband, who holds my hand. He dutifully assures me that he feels these thoughts too. That he just doesn't let them hang around. It is 3.03am now. 13 minutes before we know our baby will start screaming. Arching his back in discomfort and kicking his legs.
In 36 weeks, he has never slept longer than 42 minutes.
Every day, I would look in the mirror and tell myself that if I just got out of the house, I'd be okay. I didn't look like your typical mum struggling. After smashing an espresso coffee and scanning my newsfeed about how best to parent my child, I would apply my makeup and plaster on a smile.