Anyone who has experienced welcoming a puppy into the family knows it can be damn hard work.
Just like newborn babies, the pitter patter of puppy paws comes with a whole lot of new challenges.
Puppies need ample time and attention to settle into their new home and bond with their owners and along the way, puppy parents are likely to encounter house-training mishaps, crying and sleepless nights – it's no wonder some refer to their pets as "fur babies".
Just as new parents take maternity or paternity leave to look after their newborn babies, some pet owners are taking their newfound pet parenthood so seriously, they're requesting 'paw-ternity' leave from work.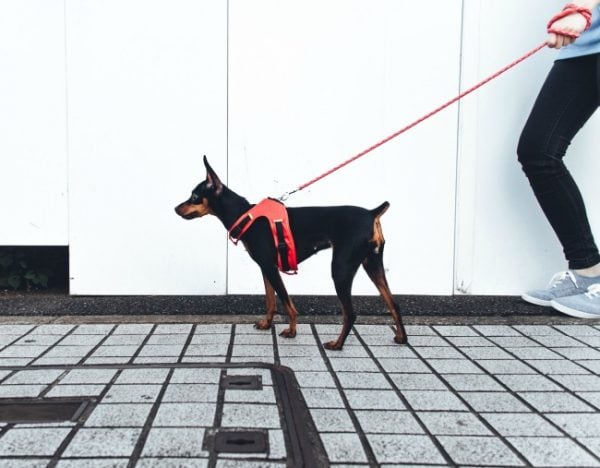 27-year-old Monique Gibbons is about to welcome a toy poodle puppy to her household in Sydney.
"I've decided to take paw-ternity leave because, in my mind, welcoming a puppy into the family is akin to welcoming a newborn," Monique told FEMAIL.
As someone who doesn't have kids, Monique wanted to make the most of the puppy experience by taking time off work."My dog will be like a surrogate child for me, so I don't see why I shouldn't treat the dog's arrival as if it were my own baby. It may sound weird and creepy, but I can't deny my dogternal instincts," Monique added.
Sorry to all the parents of fur babies, but they're just animals.  The Mamamia Out Loud team discuss. Post continues after audio.
In Australia, those wishing to take paw-ternity leave will have to take annual leave, as paw-ternity leave is not considered akin to maternity or paternity leave.
In the UK and US, some companies are beginning to formally recognise paw-ternity leave for employees with pets.
Manchester-based tech company BitSol Solutions offers its employees a full week of paid leave if they get a new pet. Company owner Greg Buchanan told The Metro, "Pets are like babies nowadays, so why shouldn't staff have some time off when they arrive?"
In the US, Californian software company VMware offers a dog-friendly work environment, allowing employees to bring their dogs to work. Salaried employees can also take as many days off as they need to deal with the death of a pet.
What do you think of paw-ternity leave?