Many parents of young kids telling me how badly they want to get a puppy. But as soon as I tell them that looking after a puppy is like having another toddler in the house, they often think twice.
I don't want to scare people off from getting a dog, that's the last thing I want to do. However, I am very mindful of being open and honest about the amount of work a new puppy takes.
People need to be aware of this before making the commitment, rather than realising they can't manage and then the puppy ends up in a shelter.
A couple of months ago, I was seriously contemplating another puppy. My daughter Harper was just on three, our little boy Paxton was 18 months and our dog Cooper is 5, so I thought it could be a good time.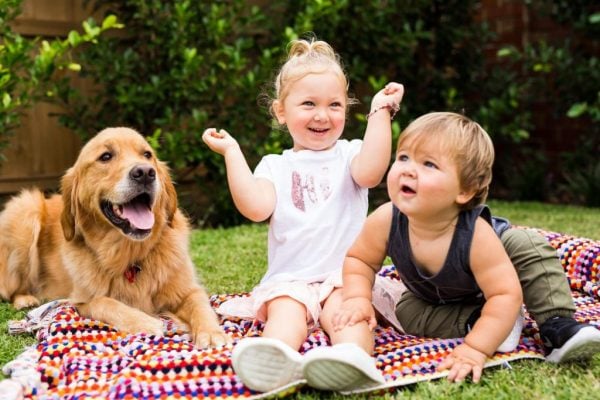 As a little test, I borrowed a family member's new puppy while I had the kids at home to see how I'd go. I really thought I would be able to manage - boy was I wrong! Like most puppies she was overly excitable, loved to chase the kids and nip them (puppies have razor blade sharp teeth), jump on them, steel their toys and their food.
She was also toilet training, so I constantly had to take her outside to avoid accidents in the house. Plus, her and Cooper were playing like mad, to the point where they could have knocked over one of the kids and hurt them quite badly. Very quickly, I changed my mind and realised that now is definitely not the right time, in my chaotic world, to add another puppy in the mix.
As I mentioned, a new puppy is much like a toddler, in fact the similarities are quite amazing and the combination of the two can be quite a handful. So, for those of you with toddles who are thinking about getting a puppy, here is a little something for you to think about...
TODDLER OR PUPPY?
Toddler: Curious of everything, exploring the world, want to touch and feel everything and constantly putting things in their mouths.
Puppy: Exactly the same! They especially love to put things in their mouths! You literally can't leave anything lying around the house without the puppy wanting to play with it/chew it.
Toddlers: Need to be toilet trained.
Puppies: Also need to be toilet trained.
Toddlers: Need to learn how to sleep through the night (well hopefully by toddler stage they are doing this, but not always).
Puppies: Also need to learn to sleep through the night. Just as you think you've gotten there with you toddler, your puppy might cry out throughout the night - especially on their first few nights. Be prepared.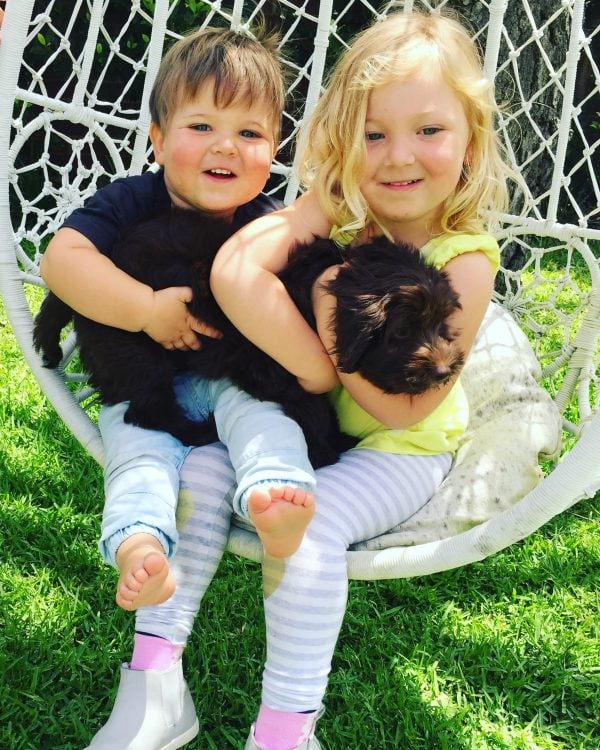 Toddler: Teaching teaching teaching – as a parent, you are constantly teaching your toddler.
Puppy: Training Training Training – from the second you bring them home the training must begin if you want a well-behaved dog. At times, having very young kids in the house can make this quite challenging and frustrating.
Toddler: Learning to walk.
Puppy: Learning to walk on the lead – this doesn't always come easy.