I remember the moment I knew I was over being the party girl.
I had woken up at 2am with the canvas print from my bedroom wall lying on top of me (apparently the room was spinning so much that the print was freaking me out). I stumbled across the room to my handbag and in it I found a taxi receipt, an empty wine glass, two cold cheeseburgers and about 300 moist towelettes from KFC.
I tried to recall the night before. I remembered walking through Circular Quay with my friend, stopping strangers, shaking their hands and shouting 'CONGRATULATIONS ON LIFE!'.
Yep, I was that girl.
The annoying drunk person who thinks they're the life of the party, when they're really the butt of the joke.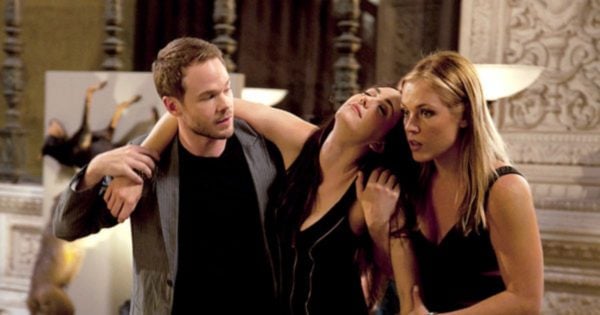 I had absolutely no memory of ordering the cheeseburgers from McDonalds or pulling off 'The Great Moist Towellette Heist' at KFC.
The worst bit? The taxi receipt said I arrived home at 8.45pm. The even worse bit? I was old enough to know better.
I knew then that I didn't want to be the drunk, funny girl anymore. My partying lifestyle had jumped the shark.
From my first bottle of Passion Pop in high school, I was the girl who liked to drink and loved to get drunk. I was never the person at the party who had a few drinks and went home early. I was never the designated driver.