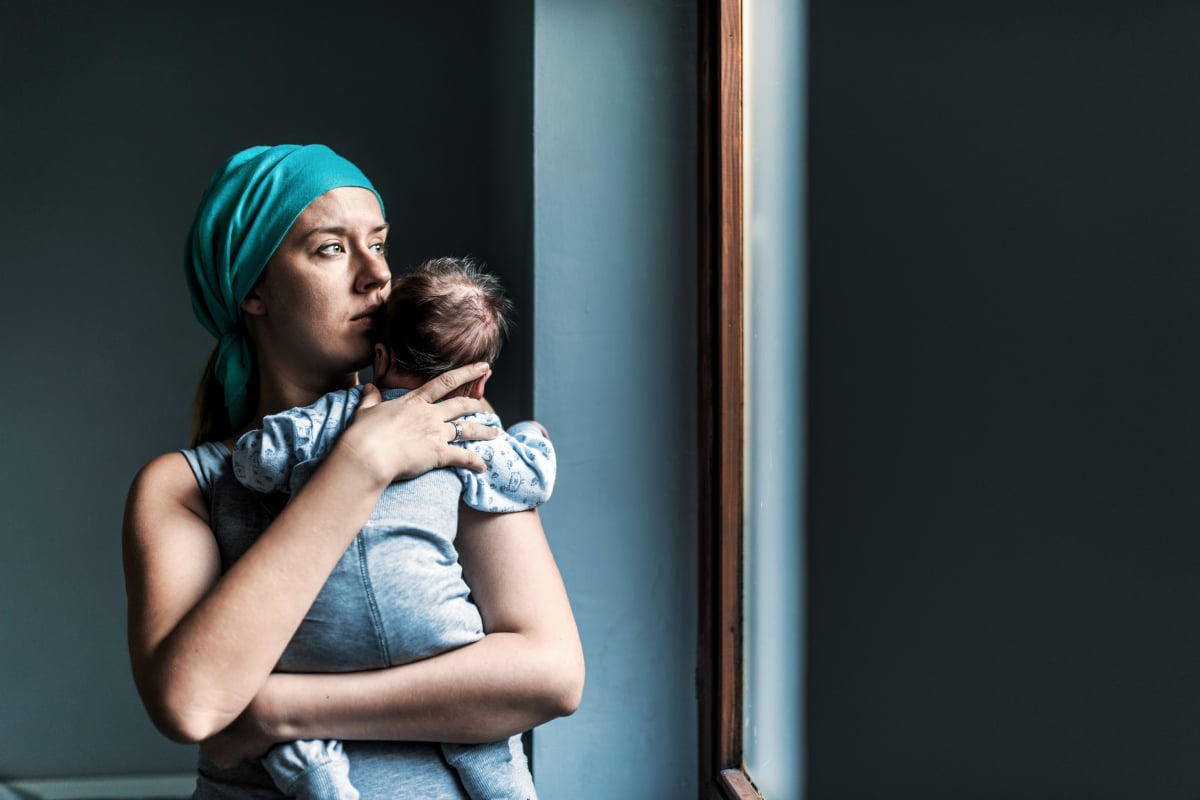 Sometimes, there's a moment in a relationship you just can't move beyond, even if you want to. For Perth's Camille*, that moment came when her partner, who had a bad back, found out she had breast cancer.
"He goes, 'Well, at least it's only breast cancer. My back will be effed forever,'" she remembers.
Talk to your family about their health history. Post continues after video. 
Camille was diagnosed with breast cancer in March 2016, the day after her second child was born via caesarean. She and her partner had tried IVF for three years, and then, after they'd given up, she'd fallen pregnant naturally – twice.
"Unfortunately, our relationship was already deteriorating through the stress of IVF," she explains. "It's very difficult financially, it's very difficult emotionally – the ups and downs – and there's the physical toll it takes."
When Camille and her partner discovered she was pregnant with their first child, they were both in disbelief.
"We both had wanted children so badly," she says. "I wanted to try to make it work, despite all of our difficulties, and the fact it was a very toxic environment. I was just so wound up and stressed all the time with him."
While breastfeeding her baby girl, Camille noticed a lump in her breast, but assumed it was mastitis. Ten months later, just a week before giving birth to her son via caesarean, she found another lump under her arm, and mentioned it to her midwife. She had tests done, but forgot about them, with all the drama of the birth.
"I had actually driven myself to the hospital to have a caesarean because my partner had had a huge argument with me," she remembers.
Then came the diagnosis, and the comment from her partner about it being "only" breast cancer.
"It's always stuck with me. That one thing. I never could get past that thing that he said."
Three weeks after her diagnosis of stage 3B breast cancer, Camille began chemo.
"He came to my first chemo and he was there for an hour and then he left. I think it was just a bit much for him. After that he got a lot of extra shifts at work and wasn't at the house very much."