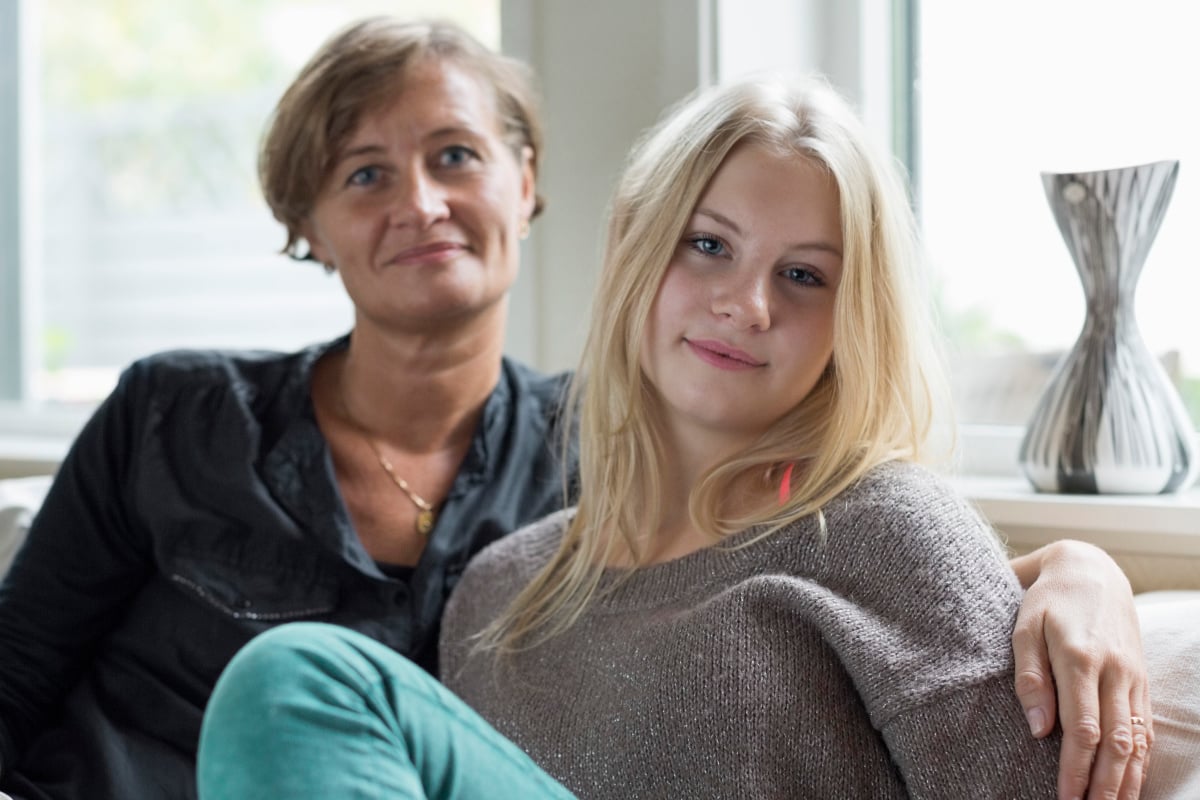 Without motherhood, I'd have self-destructed long ago. At times, my only source of strength was the sense of responsibility I felt to my kids. Without them, there'd be little left of me today but the memory of someone once charismatic, quirky, impulsive, and desperate to be loved.
Instead, I sit here a matriarch — the mama bird in a beautiful nest I built for my babies, who are turning into incredible young women. At eight, 10, 13, and 16, they are each at different stages of learning to fly. My job is to both feed them and teach them to feed themselves. I need to let them venture out, and I also need to catch them when they fall.
Sometimes, it's hard to find the right balance.
***
I have been lucky enough to be a mum to special needs kiddos. This has challenged me in ways I couldn't have imagined. In the process, it's also turned me into a better person.
"Look," I tell my girls when they get down about their limitations, "we all have stuff." All of us. We all have crosses to bear and hurdles to jump. Conversely, we all have gifts — things that make us special and unique. Our uncommon talents, traits, and abilities are worthy of just as much attention as our deficiencies. It all depends on where we choose to direct our focus. "Choose wisely," I tell them.
My two younger daughters' "stuff" is the most conspicuous. My eight-year-old was born with cerebral palsy and a condition called syringomyelia, which is a fluid-filled cavity in her spinal cord. My 10-year-old, whom I've probably written about more than the others, has autism and a constellation of related secondary symptoms.
Watch: What life is like with Autism Spectrum Disorder. Post continues after video. 
My 13-year-old's challenges are tame compared to those of her younger sisters. She was diagnosed with dyslexia in the first grade. Although her general abilities at that time were equivalent to that of a fourth-grader, her reading was stagnant at the preschool level. Today, after seven years on an individual education plan (IEP) for her learning disability, she's in eighth grade and in the gifted program offered by our local public school, with the designation of being a "twice exceptional" student. She's doing fantastically.