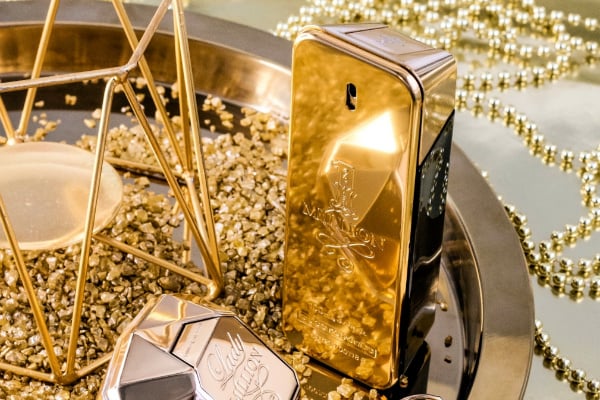 Fact: there's a 94.76 per cent chance you've either bought, gifted or been given a bottle of the Paco Rabanne 1 Million fragrance.
That stat is entirely made up, but stay with us.
Widely known as the 'sexiest scent on earth', Paco Rabanne 1 Million and its recognisable sleek gold bar bottle sits pride of place in bathroom cabinets and on department store shelves around the world.
The traditionally male cologne is a classic noughties scent – masculine, flamboyant, heady and a little bit much.
Side note – here's how to make your fragrance last on your skin all day, so easy! Post continues after video.
If you've ever wondered how fragrances become signature scents, allow us to take you behind-the-scenes of how Paco Rabanne 1 Million (100ml for $135) came to be.
You see, the world's sexiest fragrance is made from… sex smells. Really.
We know what you're thinking. As if someone would want to make a perfume out of my post-coital sweat… right?
When we asked the creator of 1 Million by Paco Rabanne how she went about designing sex in a bottle, turns out that's really not that far from how it, erm, went down.
Johanna Monange, Founder and CEO of Parisian perfumery house Maison 21G, worked as a 'nose' (a professional perfumer) designing cult fragrances for some of the world's top luxury brands for more than 20 years. She started work on creating Paco Rabanne 1 Million in 2006.
The brief? "Make the sexiest scent you can."