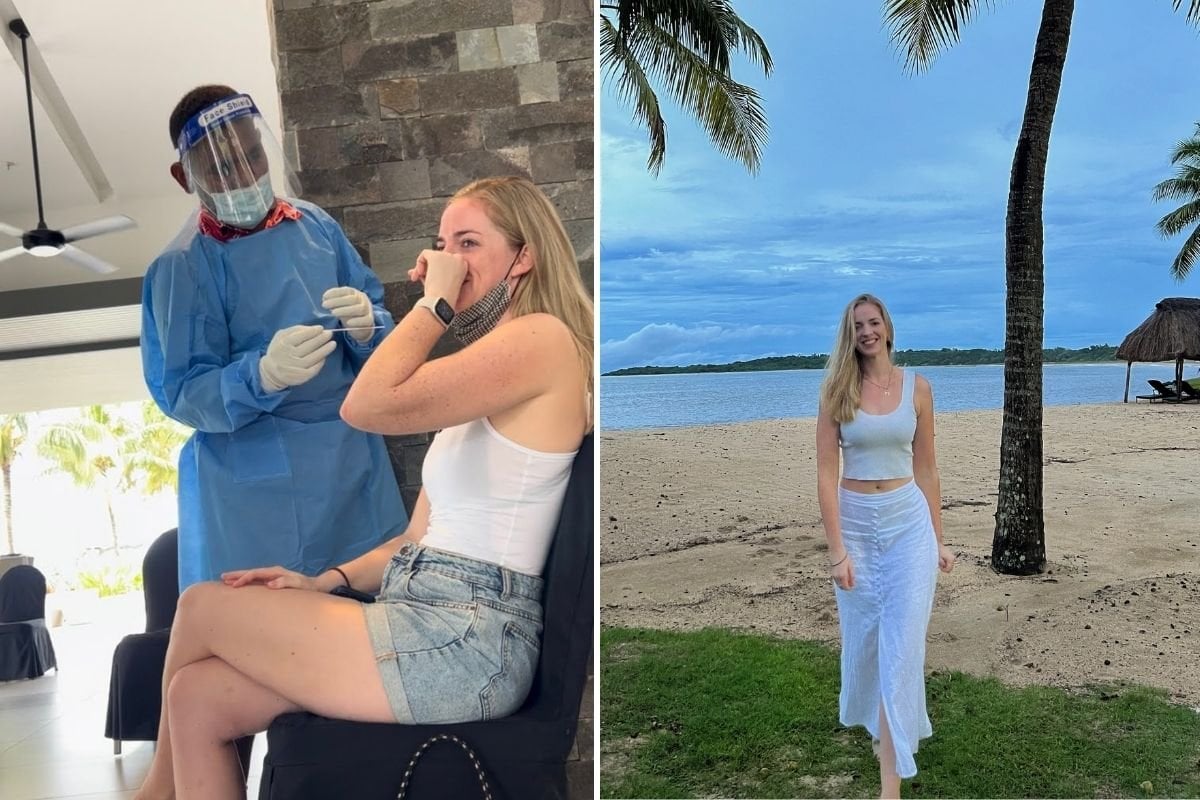 The nerves before my six-night getaway in Fiji - my first international holiday since COVID - were annoyingly loud. 
Here's a little window into my brain in the week before I left:
What if I get COVID over there?
What if they won't let me on the plane because I've forgotten to do something? 
What if the Australian government changes their rules while I am over there and I am stuck in Fiji?

It'll definitely be cancelled.. everything get's cancelled.
Ok, you can't relax until you're literally in your room on the other side. 
Are you going too soon?? Maybe you should wait until it's easier to travel. What were you thinking!!!!
I'm a worry wort at the best of times, but not normally when I travel. I spent much of my twenties travelling - saving up every spare dollar I had to go towards my next adventure. 
But COVID changed me, as it has everyone. And the whole idea of airports and declaration forms and entry-RAT tests felt... overwhelming.
But alas, the turquoise waters of Fiji and the pull of mimosas beside the infinity pool won, and I found myself en route to the airport in mid-March with my best friend. 
I'm back on Aussie soil after a brilliant week relaxing, snorkelling and eating hash browns for breakfast every morning, and I wanted to share what I've learnt. 
1. RAT tests at the airport are brilliant. 
I flew via Sydney International Airport, and the COVID testing clinic set up for travellers (literally opposite the departures area), was a well-oiled machine.

To fly to Fiji, you had to provide a negative-RAT test taken within 24 hours of your flight - which means it has to be witnessed by a professional, you can't just rock up with one you DIY'd at home. You can get travel tests in the community, but honestly, if you are flying via an airport that has the option - do that. 
I registered and paid for my test online ($59) before arriving at the airport. Even still, I rocked up three hours before my flight (the Histopath clinic I attended recommends 3-4 hours). The makeshift tented room had about 15 chairs and about six medical professionals in full PPE. They scan your passport in the swobbing chair, tickle both your nostrils and send you out the other side. It took about two minutes.
WATCH: Here's exactly what I had to do to get to Fiji. Post continues after video.