Dear the two strips of hair I have obsessed over more than any other: my eyebrows,
You've been tweezed, waxed and overdrawn to the point that when I look at photos it makes me cringe. I think I owe you an apology.
You started out so promising. Being of European heritage I was 'blessed' with ample body hair, and you were no exception.
Looking back on childhood photos I see jet black, bushy brows with a hint of a monobrow. It's a miracle none of my classmates teased me about you.
You started to bug me when I was about 10 — young, I know. But in my defence, it was the late '90s. The girls in my tween magazines had thin, perfectly groomed blonde brows, not big, hairy caterpillars like you guys were. No offence.
Claire and her (excellent) brows today. 
I began to notice that, once a week or so, my mother sat in the living room with her hand mirror and plucked her eyebrows. I begged her to let me do the same to you and she hesitantly agreed, warning me to "not go crazy" with the tweezers. 
Looking back now, I see that I should have listened to her. You really didn't need much grooming. If I'd only gotten rid of the hairs that grew rebelliously in the middle of you guys and maybe a few strays, I could have grown up to rival Cara Delevigne! Well, in the eyebrow department at least.
Alas, I did not listen to my mother.
Plucking is addictive. If I ever have a daughter, I will tell her to just say "no" to plucking, as if it is an illicit drug. If she shows an interest in eyebrow grooming, it will be professional waxes or nothing for her.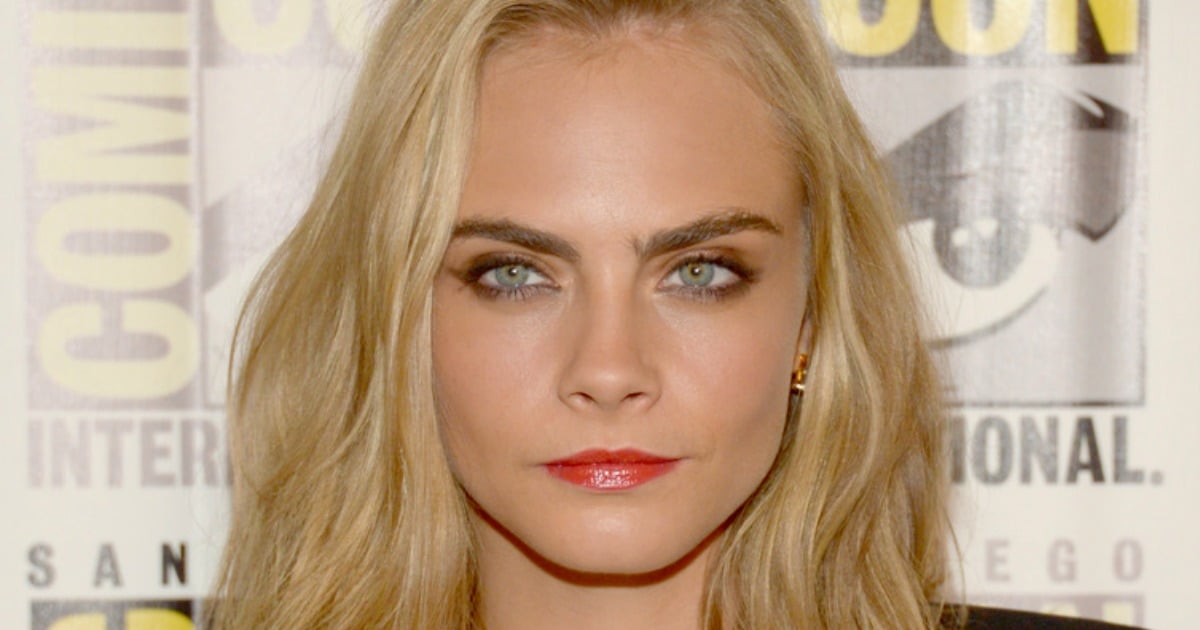 "If I'd started out slowly, I might have looked like Cara Delevingne by now. Alas." (Image: Getty)
By the start of secondary school you were way too thin, thanks to months of going crazy with the tweezers.
I now know you guys are most aesthetically pleasing when you line up with the corners of my eyes, but thanks to my overly enthusiastic plucking, you were a few millimetres off on either end. 
A few years out of secondary school, I began to notice that the girls in magazines didn't have round, thin eyebrows anymore. Thick brows with fierce arches were all the rage and, once again, I decided you were inadequate.
I made a new friend who had perfect brows. I lusted over them like a woman obsessed. I dragged her with me to a fancy beautician in a fancy, beachside suburb who specialised in eyebrows.
"Would it be possible to make my eyebrows look more like hers?" I asked hopefully. (Post continues after gallery.)