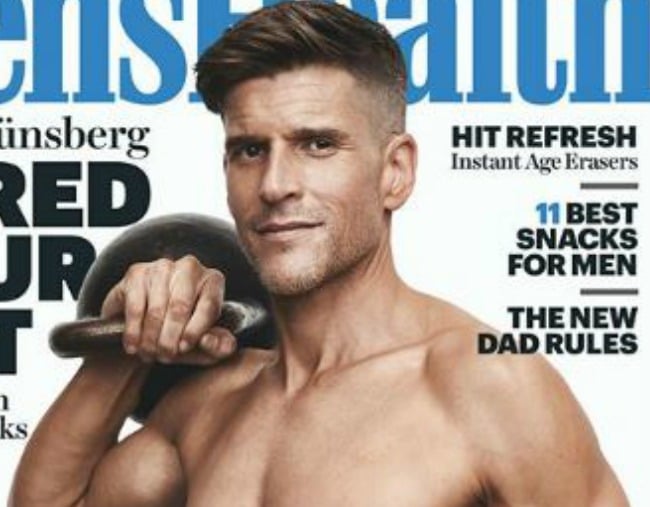 Osher Gunsberg always promised he would never take his shirt off on camera, unless it was for the cover of Men's Health magazine.
And he's a man of his word.
The Bachelor host will appear on the September issue of Men's Health magazine and has shared a first look of the cover to his Instagram account.  
More importantly, in the pages of the magazine he will talk about the physical and mental health transformation he has experienced over the past year.
Under the careful guidance of his GP, his psychiatrist and his personal trainers, Gunsberg has lost nine kilograms of fat and gained two kilograms of muscle.
He has also completely stopped taking the medication he was dependent on to manage his Obsessive Compulsive Disorder (OCD).
"I started this #MHtransformation as a way to help me manage life off of meds. I hadn't been on antipsychotics for about 18 months before I started this," the podcast host wrote on Instagram.