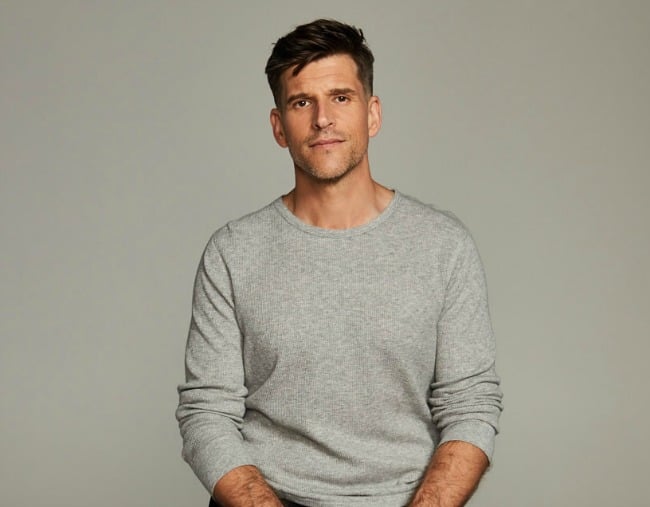 In 1987 I was sent off to St Joseph's College, Gregory Terrace, the all-boys Christian Brothers school on the edge of Brisbane's CBD. I'm sure everyone remembers their first day of high school – that shrinking feeling from having been among the biggest kids in primary school to being jostled around the hallways by grown men who towered over you in uniforms that looked too small. Some of the guys in my high school were repeating Year 12, which made them eighteen, so they weren't boys, they were men. Men in shorts and school ties. Men who drove cars to school and smoked and drank and had girlfriends. They had beard stubble and loud, deep voices. Some of the kids in my class had hit puberty already and were just gigantic. I wasn't the only fat kid in my year, but I was the only one in my class. On the first day at school not only was I grappling with the terror of all of those strangers, but because it was summer I was going to be naked in front of them as we got changed for swimming class.
On day one of high school we had physical education. This was my greatest fear, for these were the days when a teacher was allowed to call a kid 'fat' and yell at him for being so. The class took place at the Olympic-sized pool a short walk from the school. The change rooms were enormous and frightening, just long benches with no cubicles and nowhere to hide.
As soon as I got my shirt off the teasing started: howls of cruel laughter and name calling from the bigger kids, even people pinching my stomach as if they'd never seen someone like me before. I was fucking mortified. I didn't quite realise that this would happen twice a week until I was in Year 11 and PE was no longer compulsory.
I absolutely dreaded going to school. The nerves I'd get the night before were intense, and always worst on Sunday evenings. As the dusk enveloped our home and the birds finished their last calls of the day, I felt nothing but fear about the day to come. Unfortunately for me, this fear led to more eating, which led to me getting fatter, which led to more teasing.
Listen: Osher Günsberg joins Mia Freedman on No Filter to talk about his book Back, After The Break, where he writes about his life.
Want to hear to more?  Subscribe to No Filter.
It was a vicious circle. And just when I didn't think it could get any worse, it did. Way worse. As puberty started to hit, my hormones got a bit confused and I began to develop breasts. Little buds started to form under my nipples around the age of thirteen and by the time I was back from summer holidays to start Year 9 I had actual boobs growing on my chest. They were very painful and when I felt them they were about the size of a big squash ball. Because I was so fat, they looked as if they belonged on a woman and not on me. Over the summer I had gone to Adelaide to visit relatives and worn a t-shirt to go swimming because I was so ashamed of them. After a while in the ocean my nipples started to hurt. I looked down to see why I was in pain and saw they were bleeding. The t-shirt was rubbing the delicate skin completely raw. This wasn't in the pamphlet about puberty we'd been given in Grade 6. I thought I was becoming a woman.