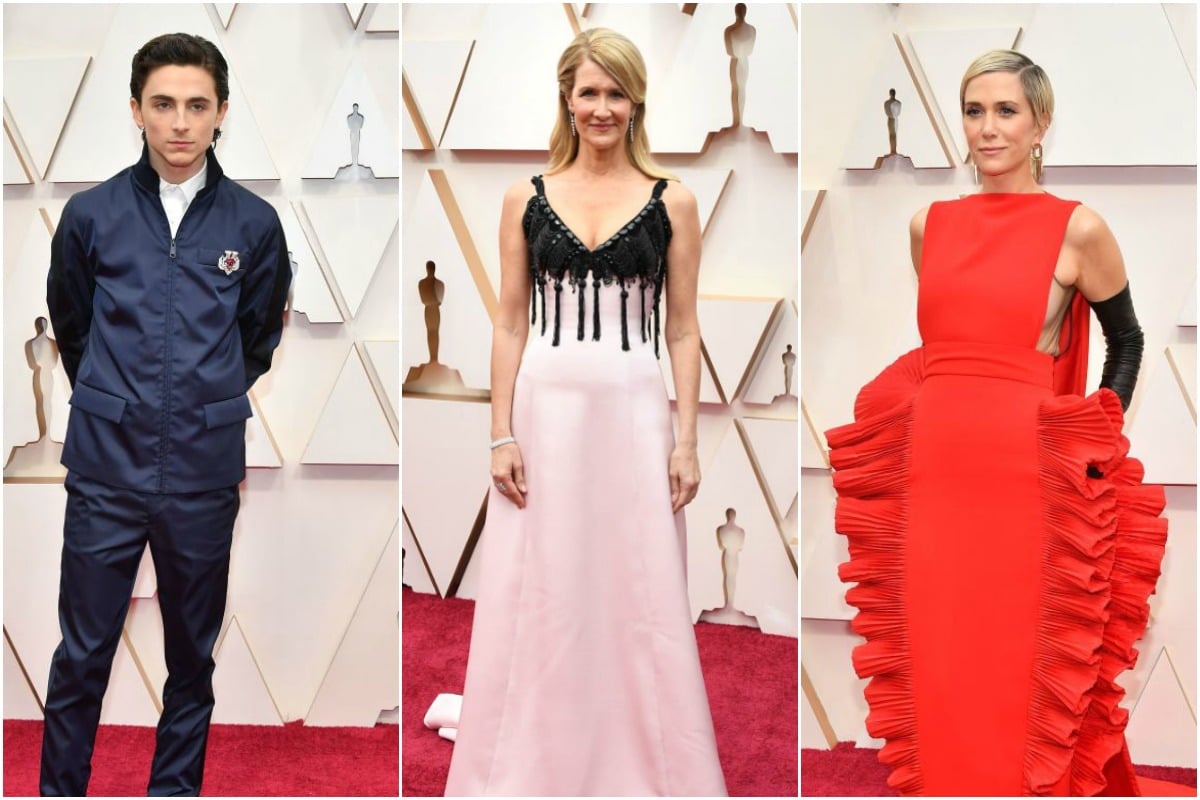 Excuse me.
The 2020 Oscars red carpet just happened and no I don't understand anyone's outfits.
It's the event where all the famous people who live inside our laptop screens gather in the one place, and while the 92nd Academy Awards are of course a very important celebration of the film industry's achievements, they're also a good opportunity to talk about strange fashion moments.
This year, we had a dress that looked like a fish, a young man dressed as a bell boy, and a suit that didn't… fit.
You can reminisce on the best moments from the 2019 Oscars in our video recap below. Post continues after video.
So please behold the 7 moments that made me – a person who knows nothing about fashion, fame or the film industry – gasp in horror.
1. When your dress isn't… finished.
Sometimes we turn up to a red carpet, and our dress isn't exactly… complete. And that's okay (it's not okay).
This was the case for model, businesswoman and FASHION DESIGNER Heidi Klum.
Somehow, the former Project Runway host turned up in a dress that was not finished, physically or philosophically.