Put on your best 'pretending to work face' – the Oscars are here, the red carpet has started and we've got a bumper gallery of all the best outfits for you to peruse and get your fashion fix.
It's like your birthday, Christmas and that time you found $5 in your coat pocket rolled into one.
The red carpet is a lucrative business and this year's gaggle of gowns (is that the official collective noun? It is now) did not disappoint.
There is something missing from the Oscars red carpet: bold colour. For the moment, it's all about the nude, with pastel colours and beige dominating the arrivals. Here are our favourite looks of the night so far.
We'll keep updating this post through the day as more celebrities roll in.
Ruth Negga
The actress who is nominated for Best Actress for her role in Loving is wearing custom Valentino and the American Civil Liberties Union blue ribbon which will be worn by several celebrities tonight.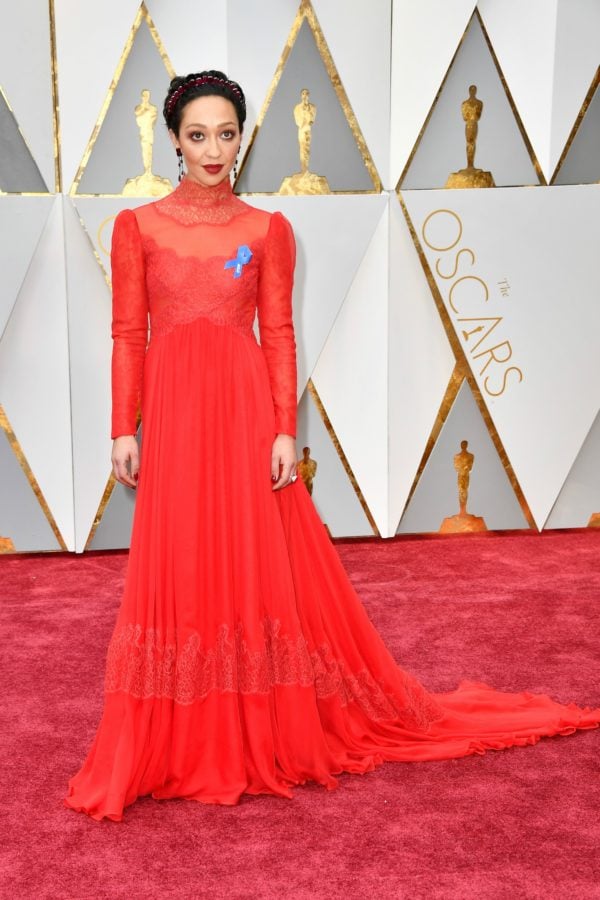 Giuliana Rancic
The powder blue gown and translucent slippers? We think someone has been watching Cinderella.