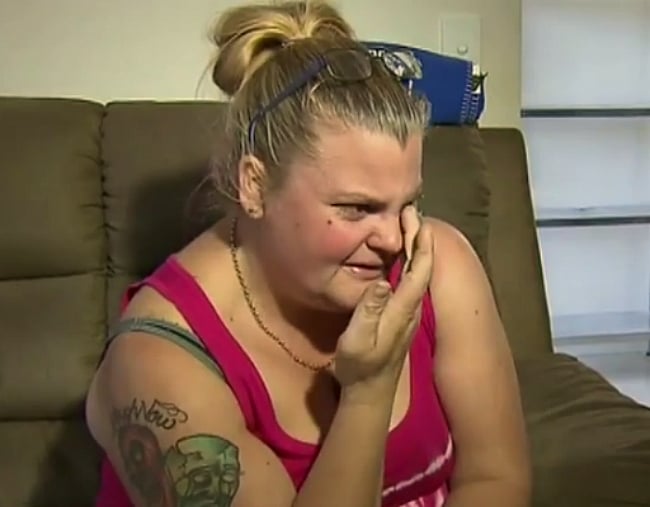 With AAP.
1. Mum of seven jailed for burning down three houses as part of money plot.
Mother of seven Rebecca McKellar has pleaded guilty to burning down three rental properties in just four years in order to collect insurance.
According to A Current Affair, the Queensland woman's first act of arson occurred in 2011, when her home went up in flames nine days after she took out $28,000 contents insurance. The program cited court documents which stated that McKellar had placed a blanket in front of a heater, which caught alight while she was out.
The program reported that she collected close to $17,000, while the owner of the property, Kim Douglas, was left with a capital loss of $120,000.
"It just stuns me that it could have been deliberate from someone that I trusted," Ms Douglas told A Current Affair.
"I had some thoughts that it could have been suspicious because there was a heater on, and it was December in Queensland, and that didn't make sense to me."
Bonfire Bec will be forced to put away the matches and face the music, after being sentenced to time behind bars. Join us as we look at the crimes of the mother of seven.#9ACA |WATCH THE FULL STORY: https://t.co/DX3ngeSr0i pic.twitter.com/RwuWaxlzTL

— A Current Affair (@ACurrentAffair9) July 17, 2018
Two more blazes followed. Finally, police grew suspicious when McKellar denied having insurance after a fire engulfed her public housing residence; she had recently taken out a $120,000 policy, according to Nine News.
"I honestly really don't know what started it, how it started," she told media at the time.
McKellar was ultimately charged in 2016 with three counts of arson, four counts of fraud and one count of wilful damage relating to properties in Bellbird Park, Leichhardt and Ellen Grove between December 2011 and August 2015. She was sentenced to six years behind bars, but will be eligible for parole after 18 months.
2. Trump claims he misspoke during controversial Putin press conference.
President Trump says he misspoke during a key moment in his remarks about Russian interference in the 2016 election: "I said the word 'would' instead of 'wouldn't.' … The sentence should have been: 'I don't see any reason why it wouldn't be Russia.'" https://t.co/3mqzCmH1Im pic.twitter.com/VWVeDFJ3uG

— CNN (@CNN) July 17, 2018