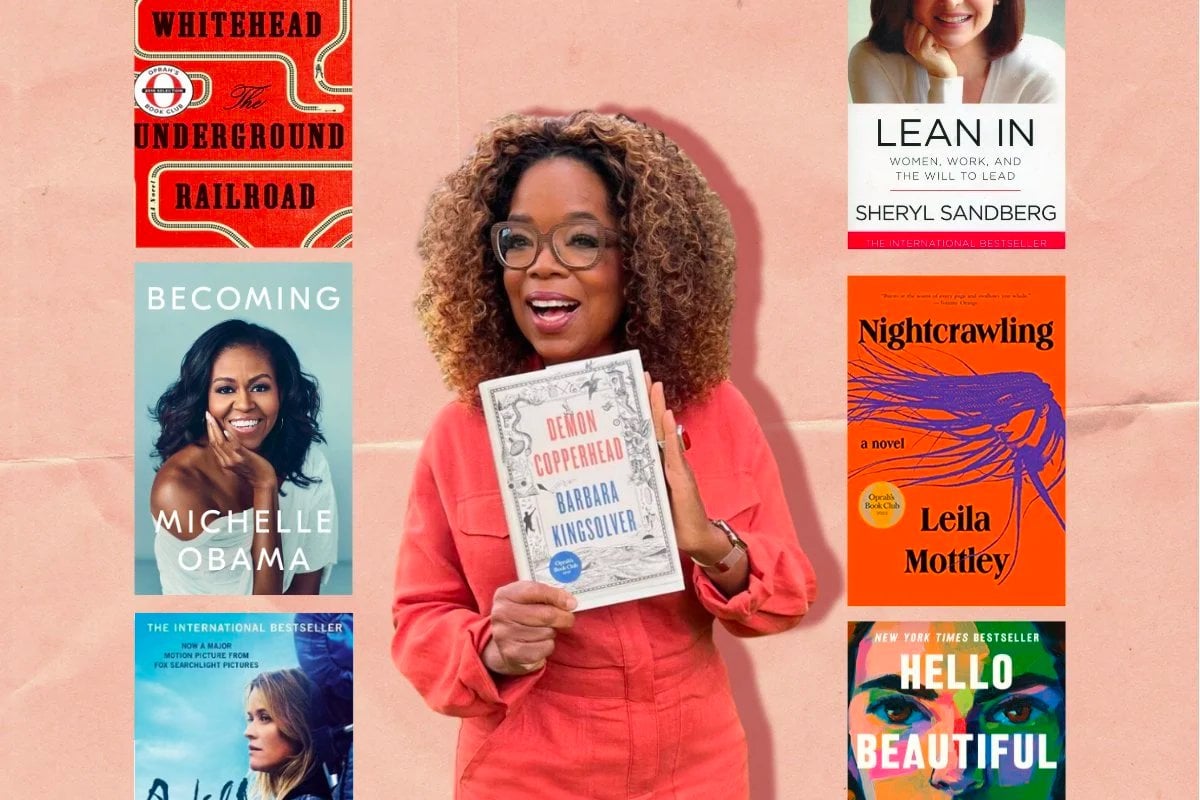 These days, a celebrity book club is the side hustle du jour of the rich and famous, giving them the opportunity to flex their literary hubris and share with the world the top reads they're loving.
From Reese Witherspoon to Emma Watson, Kaia Gerber, Emma Roberts and now even pop sensation Dua Lipa, it seems every other week, a celebrity book club is popping up on our radar.
But let's take a step back to where it all started, when queen Oprah Winfrey pioneered the whole thing by launching Oprah's Book Club on her talk show in 1996. As a result, book sales skyrocketed, and ever since, she's played a huge role in the success of the titles she spruiks to her millions of fans.
Midas touch? More like Oprah touch.
Watch: There are two types of people. Post continues below.
Since the club's beginnings, Oprah has put forward a massive 103 books to members and has sung the praises of authors far and wide.
From that list, we've pulled together 10 of the very best reads – just in case you're looking to plant your head in a book or two this summer.