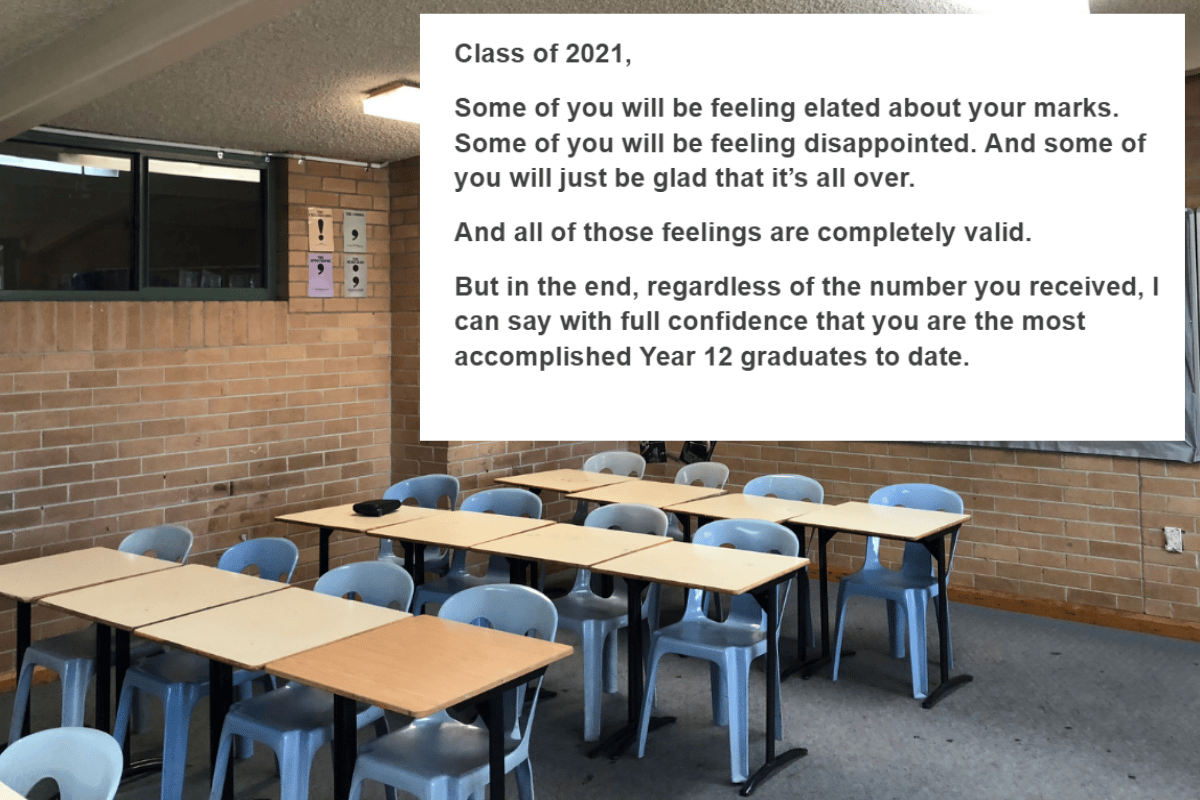 Class of 2021,
Some of you will be feeling elated about your marks. Some of you will be feeling disappointed. And some of you will just be glad that it's all over.
And all of those feelings are completely valid.
But in the end, regardless of the number you received, I can say with full confidence that you are the most accomplished Year 12 graduates to date.
Why? 
You have overcome what previous Year 12 students would consider the unimaginable: two years of disrupted education, months away from your friends, and countless end-of-school traditions all taken from you. 
After a pretty rocky start to the HSC course at the end of last year, I started off the year with my own Year 12 class with a new sense of hope. 
It was all over. We were back in the classroom and finally all together, ready to tackle the HSC. And after everything we'd been through – both teachers and students – that's all that really mattered in the end. 
At that point, we couldn't have anticipated that so soon after we had gotten it all back, we would quickly lose it again. 
We were back at home and instead of bonding the way a Year 12 class should with their teacher, we were forced to communicate via screens.
But not once did you guys fumble. Instead, you just side-stepped graciously, ready for another round – this time, what seemed to be an endless round – of lessons posted on Google Classroom and class discussions held over Zoom. 
Even when I – a fully fledged adult – struggled through it, unsure of whether I was really cut out for this new world of education, you kept going. And you continued to keep me and every other teacher going.