Have you ever gone a little over the top at an online sale and then had mega regrets a week later?
Well, you're not alone. As it turns out, about 82 percent of online shoppers feel the same way. Whoops!
Our finder.com.au analysts found that 82 per cent of us, which is equivalent to a whopping 6.8 million Aussies, have dealt with buyer's remorse after shopping online. And since Australians spent $19.8 billion online last year, that's a lot of money spent on some potentially regrettable purchases.
We all know how much fun online shopping can be, so much fun in fact that it can be pathological.
Online shopping addiction is a real thing, so it's not a stretch to see how some of us can get a little bit carried away and regret it later, in the same way that we might regret a few too many cocktails or a bit too much coin spent on the pokies.
So how do you avoid that annoying guilt of knowing you spent $200 on a skirt you now realise you can't return and you have nowhere to wear?
Since I myself have found myself in this predicament many a time, I've come up with a few strategies to avoid next-day regret.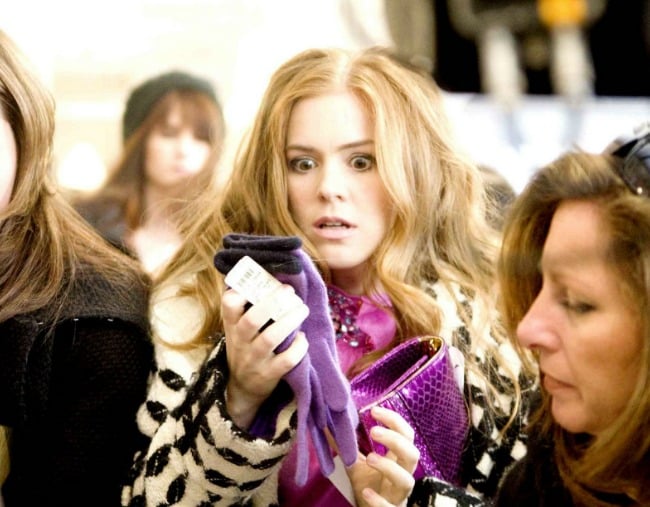 1. Don't shop somewhere that doesn't offer change-of-mind returns.
This is the most important piece of advice that I can offer. Although those super affordable and fun online womens boutiques (you know which ones I'm talking about) may seem great, many of them only offer store credit for returns. Some don't offer returns at all.
If you're impulse buying, stick to stores like THE ICONIC, David Jones or Princess Polly, which will all give you your money back if you decide you made a mistake.
2. Wait for a day.
If you see something that you really want to buy, consider saving the link and waiting a day before purchasing. Once the immediate high of seeing something new and pretty has worn off, you might realise that you have something similar in your wardrobe already or that it's not really your colour.
Besides, if you leave something in your cart for a day, many sites will send you a cheeky discount code to entice you to buy. If you do still really want it, it will still be there the next day waiting for you and you could get some money off it too.
LISTEN: Mia Freedman discusses the surprisingly feminist fashion purchase on Mamamia Out Loud (post continues after audio...) 
3. Wait for sales like Black Friday.
I exclusively shop during sale periods because it's a lot harder to regret a purchase if you got it for 30 percent off. Black Friday, probably the biggest sale day of the year next to Boxing Day, is coming up this Friday! And we know there are going to be discounts of 30 percent off and 40 percent off at some Australian stores.
So hold off on your shopping until then. You don't want to buy something now and then see it on sale a week later – that is the worst feeling ever.
Mia Steiber is the shopping and beauty expert at finder.com.au, the site that compares virtually everything.