We really enjoy cooking, and we LOVE our food.
We're so obsessed that my husband Dalt has even started to grow his own veggies! But during the week, time often gets in the way of our cooking. Dalt and I both work long hours and by the time we get home, we're feeling tired, hungry and let's be real, hangry!
One-pot wonders have become a staple in our household, and thankfully there are so many to choose from in the Kic app. We've learned that 30 minutes is the sweet spot for weeknight cooking, anything longer and we're too tempted to say, "I'm too tired, let's just get takeout".
If you're looking for some quick and easy weeknight dinner inspo, here are three one-pot wonder recipes from the Kic app that Dalt and I have on rotation.
1. One Pot Creamy Pesto Chicken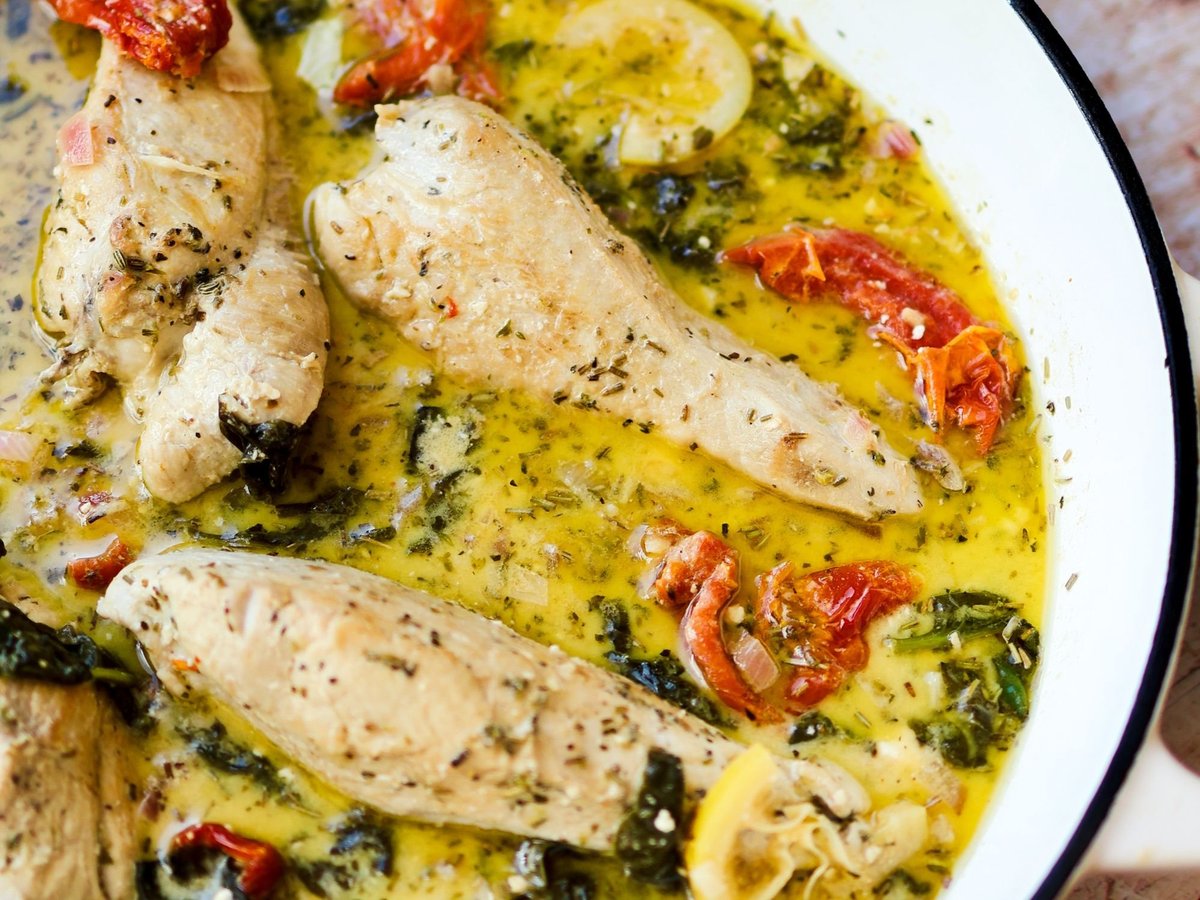 Image: Supplied/Kic.