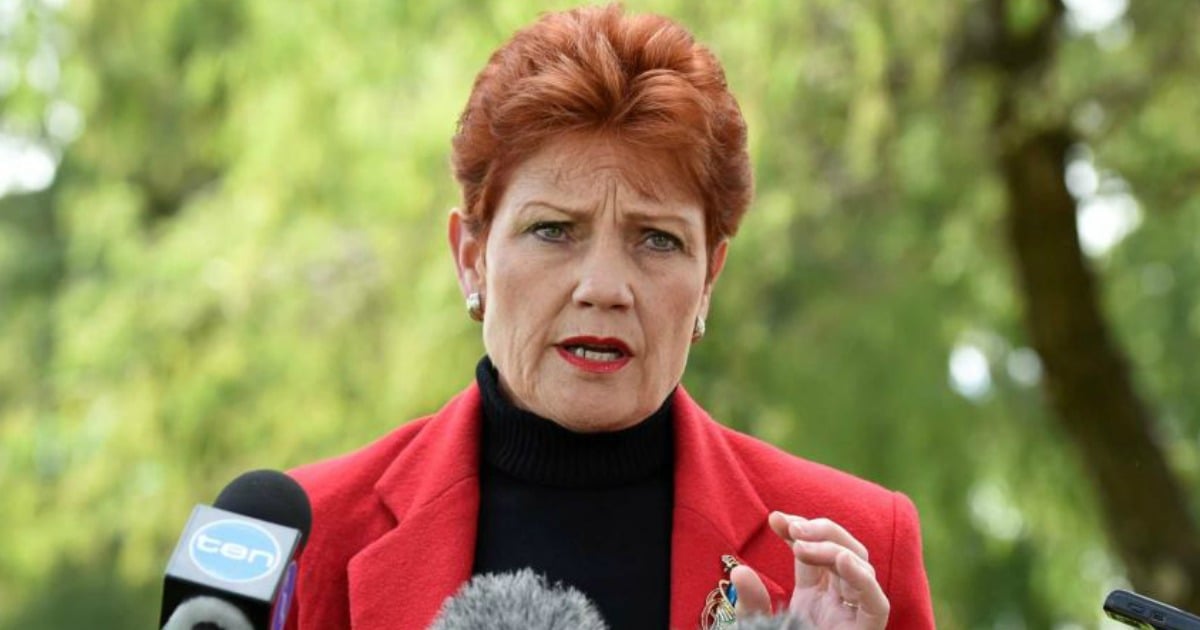 By political reporter Dan Conifer
Pauline Hanson's One Nation Party has copied slabs of text from the internet for some of its policies — including from Wikipedia.
Ms Hanson will this year return to Federal Parliament as a senator for Queensland after nearly two decades in the political wilderness.
During the campaign, Ms Hanson called for a ban on Muslim immigration to Australia, a royal commission into Islam and a ban on new mosques.
One Nation picked up nearly one in 10 Senate votes in Queensland.
The party claims it could also win Senate seats in several other states.
But chunks of the party's policies on halal certification, sustainable development and medicinal cannabis have been copied off the internet.
Halal policy lifted from right-wing, anti-Islam groups
One part of One Nation's policy on halal food — which links the religious blessing to terrorism financing — has been lifted from Frontpage Magazine — a right-wing American "battle tank, geared to fight a war" against the political left.