1. Olivia Munn just went rogue about the rumours she's dating Justin Theroux in an angry Instagram story.

Actress Olivia Munn would like something cleared up quick smart thank you very much and has opted to do it herself on her Instagram.
After receiving word from her publicist that US tabloid publication In Touch were running a story in which "sources" said Olivia and Justin were "heading towards a romance," the 37 year old took matters into her own hands.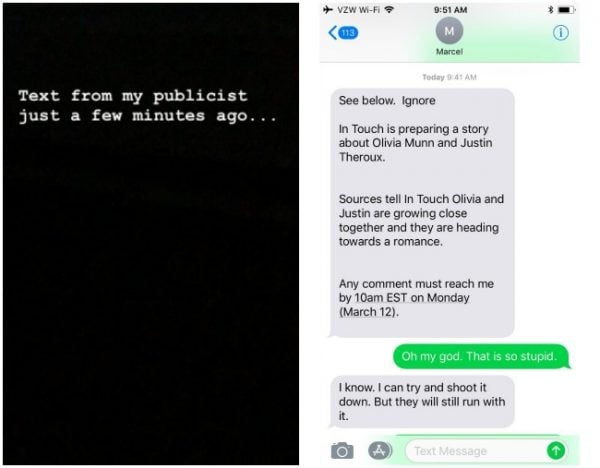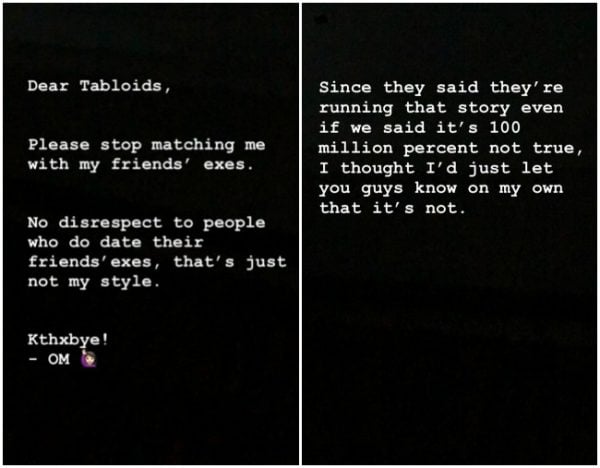 I think we can definitely say that no... Olivia Munn and Justin Theroux are definitely not dating, but in order to really hammer home the message, Munn also posted a #fbf (flash back Friday) of her and her then co-star, and Theroux's ex-fiance Jennifer Aniston at the Office Christmas Party premier from 2016.
As the saying goes... if you want something done, you gotta do it yourself.
2. Inside Khloe Kardashian's obscenely pink baby shower.

Ummm... so Khloe Kardashian just had a baby shower that was, number one, sponsored by Amazon (we know) and number two - was approximately 64 shades of pink.
It was arguably the biggest fusing of two global superpowers since well... the Kardashians and Instagram.
Guests were treated to a possibly life-sized elephant-shaped topiary, a floor-to-ceiling rose, and a photo wall (for the pics of course).
Oh and instead of a traditional guestbook, Amazon had guests write sweet notes to the mother-to-be on the inside of books like Goodnight Moon, Everything is Mama and The Places You'll Go. Standard right?
Words really can't do the scenario justice, so we'll let the pictures do the talking.
Speaking of all things pregnant Khloe Kardashian. Khloe Kardashian wants to ask for privacy while she is pregnant, but does she have the right? The Mamamia Out Loud Team discuss. Post continues after audio.

3. People are losing it over this 16-year-old model who looks exactly like Gisele Bündchen.
Oh.
It turns out Gisele Bündchen has a doppleganger.
Her name is Paula La Croix and she's a 16-year-old model from Bündchen's home country of Brazil.
La Croix started modelling two years ago after she was discovered by a scout at a modelling workshop. Since then she has built up a 257k strong following on Instagram.
And while La Croix loves being compared to Bündchen, she's keen to set her own path down the, erm, runway.
"Of course I am inspired by her — she is one of my big inspirations due to her resilience and confidence. However, I want to create my own path," she told Yahoo.
"My aim is to be myself and pursue my own career. But I do not compare myself to her, as we are both unique."
4. Colin Firth's wife has admitted to having an affair with the couple's alleged stalker.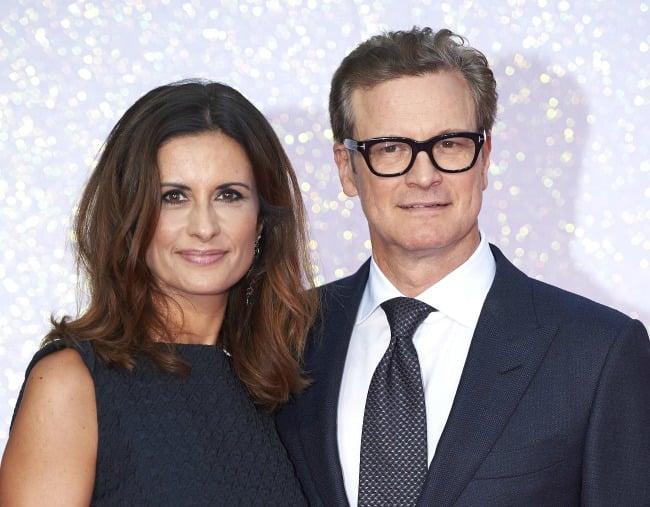 This week it was made public that actor Colin Firth had asked Italian police to investigate a man accused of stalking his wife, Italian film producer Livia Giuggioli.
Just days after Italian newspaper La Repubblica broke the story, Giuggioli admitted to having a sexual relationship with the man previously described as a childhood friend turned stalker.
The alleged stalker, Italian journalist Marco Brancaccia, has denied he harassed the pair. He told The Times the 48-year-old had made it all up in an effort to cover up their affair between 2015 and 2016.
However, Firth and Giuggioli, who have been married since 1997, have a different take.
They say the "affair" happened while the couple were separated and the stalking took place after Giuggioli's relationship with the 55-year-old ended.
"A few years ago Colin and Livia privately made the decision to separate," a spokesperson said in a statement to The Times. "During that time Livia briefly became involved with former friend Mr Brancaccia. The Firths have since reunited."
"Subsequently, Mr Brancaccia carried out a frightening campaign of harassment over several months, much of which is documented."
Read the full story here.
5. Kanye West just had a very Kim Kardashian-esque make over.

Proving Kim Kardashian is his ride or dye (no, that's not a typo), Kanye West has now dyed his hair pink to match his 37-year-old wife's.
We're not sure if Kim had some leftover colour lying around from her recent dye job, but the 40-year-old rapper was seen by a fan in Jackson Hole, Wyoming, with an identical shade of fairy floss pink hair.
The fan convinced her young daughter to pose for a photo with Yeezy, because why the hell wouldn't you, and we are all thankful she did, because now the world has been blessed with a glorious photo of Kanye with pink hair.
But while Kanye is only just now embracing the pink, Kim appears to have ditched hers.
Just a day before Kanye's sighting, Kim posted a selfie on Instagram, and captioned it: "Gonna miss the pink."
Oh, well. At least we'll always have the memories. And the photos.
Catch up on what women are talking about right now. This week the team talk Swedish death cleaning, mental illness necklaces and gaslighting at work... here's how to know if it happens to you.