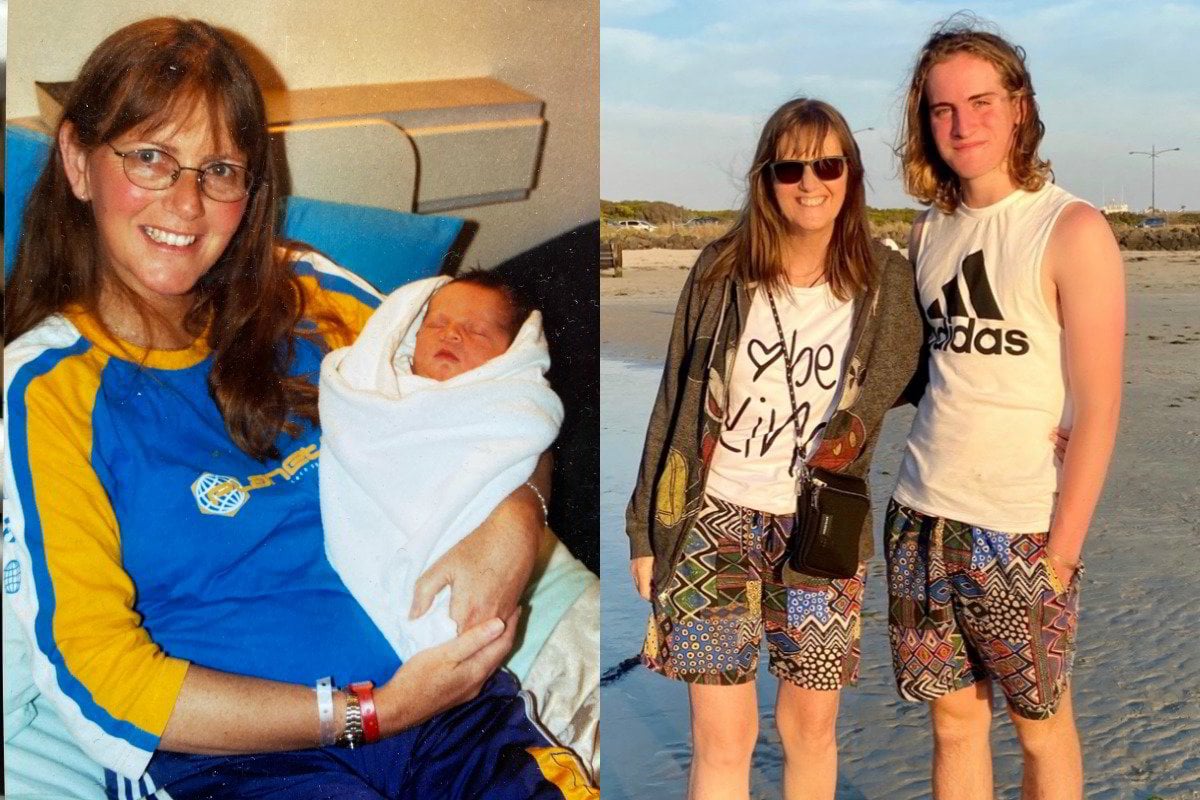 When I turned 40, the thought of having another baby was far from my mind. I had two beautiful girls, my then husband had had a vasectomy and, having experienced an ectopic pregnancy between the girls, my reproductive viability was severely compromised.
Then, when I was 41, my marriage ended and I met and married a man much younger than me who had no children of his own. That he would be sacrificing his opportunity to be a biological father worried me, but he was adamant that it wasn't a factor and couldn't be a barrier to us being together.
Nonetheless, after watching what a great stepfather he became, I began to harbour a secret hope that maybe we could have a baby together. We agreed that we would try without trying; we would not seek fertility treatment or pin our hopes on a 'what if.'
Watch: Be a good mum. Post continues below.
He was more "c'est la vie" than me. I made lifestyle changes, tracked cycles and ovulation windows and suffered silently through each month's disappointment.
12 months after we were married I was enough days late to take a pregnancy test. The positivity of that was soon washed away with an ultrasound showing a blighted ovum. Six months later, another positive test, another miscarriage.