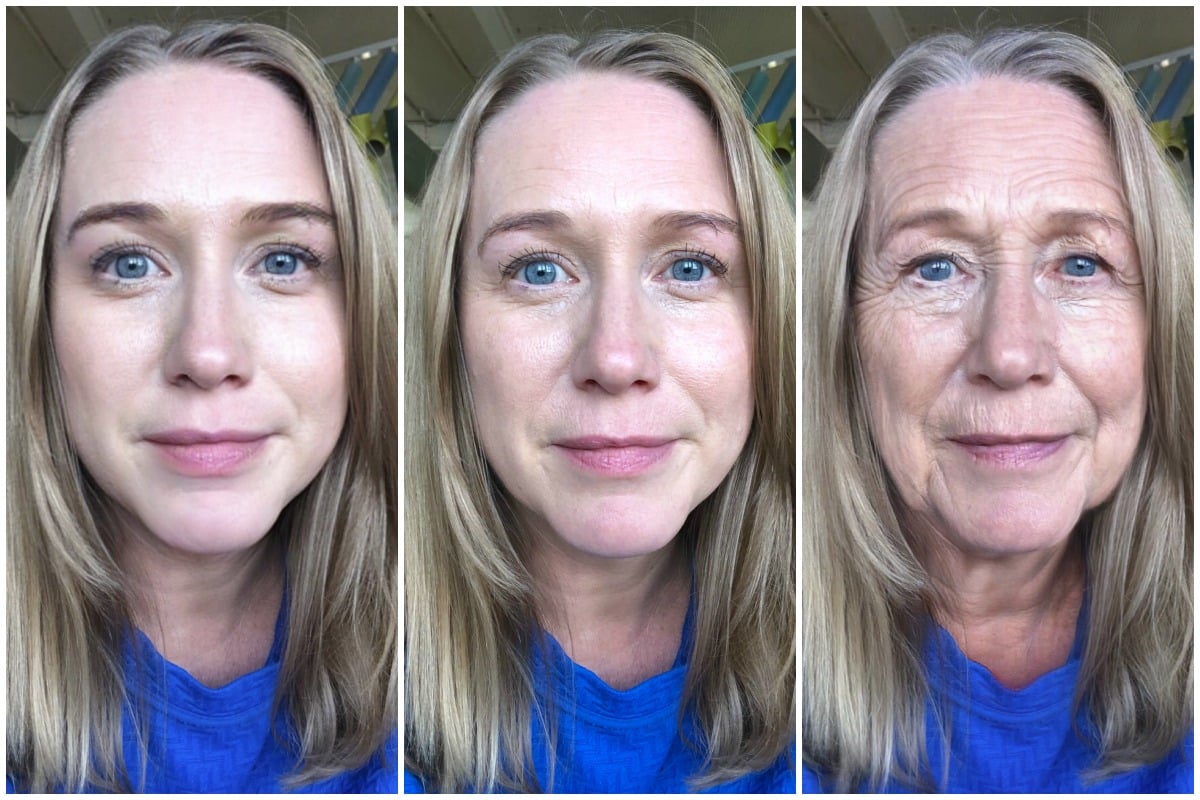 Today your social feeds are full of everything that is usually missing.
Wrinkles. Crows' feet. White hair. Drooping chins. Sunspots.
Yes, "old" people are replacing smooth-skinned yoga influencers and your work-wife's breakfast smoothie as the overarching theme on Instagram and Facebook this week.
It's all thanks to the Face App, which "ages" your self-portrait so you can post a selfie of past and future-you for LOLs.
 

View this post on Instagram

 

And oh, how the Young People are LOL-ing. "Eek, terrifying," is the most common reaction, along with exaltations to use more moisturiser, get to your Botox appointment, stat, and maybe even die young, before such a horrific fate as ageing can befall you.
Harmless fun? Sure.
Also irritating in the extreme? Absolutely.
Even in 2019, when we are finally in a cultural moment where diversity is celebrated, ageing is one of the very worst things that can happen to a person. It's fine to be whoever you are ("You do you, babe"), as long as that person looks like they are aged between 15-40. After that, your face falls into the "sad" bucket. Possibly a bit of a "lazy" bucket, if you haven't kept up with the regimen required to stay 32 for ever.
That's until, if you're lucky, around the age of 70 – after years of learned wisdom and experience and heartbreak and joy and suffering and study and work and loves lost and found – you might get described as "cute" by people a fraction of your age.
In 2019 we eat to stay young, spend thousands on looking young, suffer through needle-phobia to erase signs of not being young, dress young, blur our lines with primers and filters and Facetune. Part of the novelty of seeing ourselves – and the celebrities we Like and Follow – on Instagram with the old-face app is that we've forgotten what age does to a face, if you don't mess with it.