Have you ever been in a position where you thought a task your boss made you do was a complete waste of time?
This was the case for Showpo employee, Jordan, who was convinced spending 2 hours every Monday morning preparing a weekly report email was a waste of time. Why? Well, she had a sneaky suspicion no one was reading her emails.
She was right.
To prove her theory, Jordan decided she would include a fake announcement in her email, to gauge if anyone responded i.e had read her email.
They did not.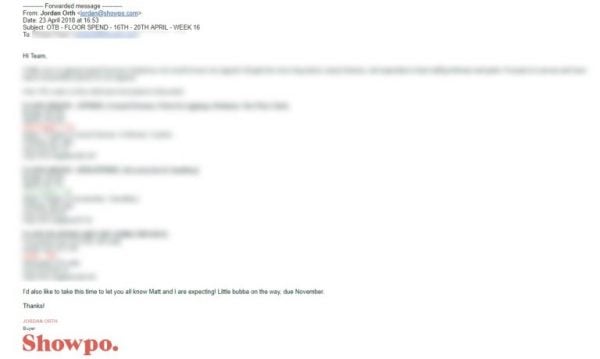 Let's zoom in on the last line of her email so you can see it better.