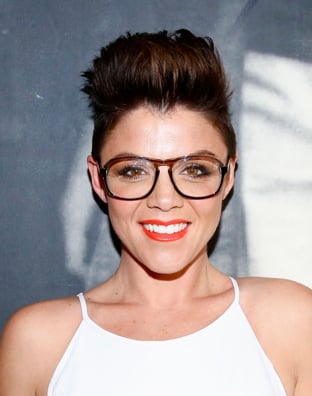 UPDATED: Recently, this picture of a Melbourne kindergarten student after an anaphylaxis reaction has been making its way around the Internet: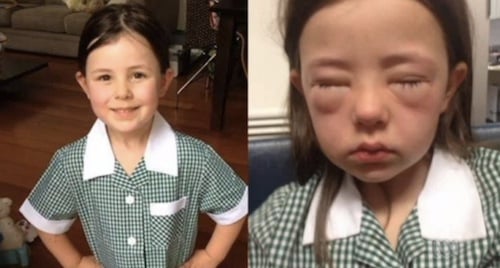 Comparison image via ABC Online.
Five-year-old Amelie King was exposed to peanuts at school on Monday morning after coming into contact with a child who had been eating the food. When she was called to pick her child up from school early, Amelie's mum Joanne assumed that Amelie must have been injured in the playground, and couldn't believe when she saw that her child was undergoing a mild reaction.
Joanne posted the picture on Facebook with the caption: "Should a parent have to fear their child dying on the first day of school?"
___________________________________