A child is among three people killed after a driver deliberately ploughed into pedestrians in Melbourne's CBD on Friday afternoon.
A further 15 people were injured in the incident, which police have confirmed was not terror-related.
A 26-year-old man is in custody.
Speaking to the media this afternoon, Chief Commissioner Graham Ashton of Victoria Police said that the man was observed performing "burnouts" on the corner of Swanston and Flinders Street at around 1:45pm, before turning into Bourke St Mall where he deliberately hit pedestrians "at speed".
Those fatally struck were a man and woman aged in their thirties and a young child. Police do not believe they are related.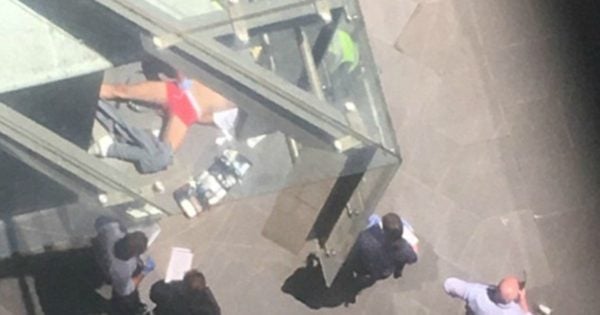 The driver was later arrested on Bourke St following an air and ground pursuit that culminated in the offender's vehicle being rammed by police.
Chief Commissioner Ashton confirmed that officers shot the suspect in the arm, resulting in non life-threatening injuries.
He said the man is known to police due to an "extensive history" of family-violence-related assaults.