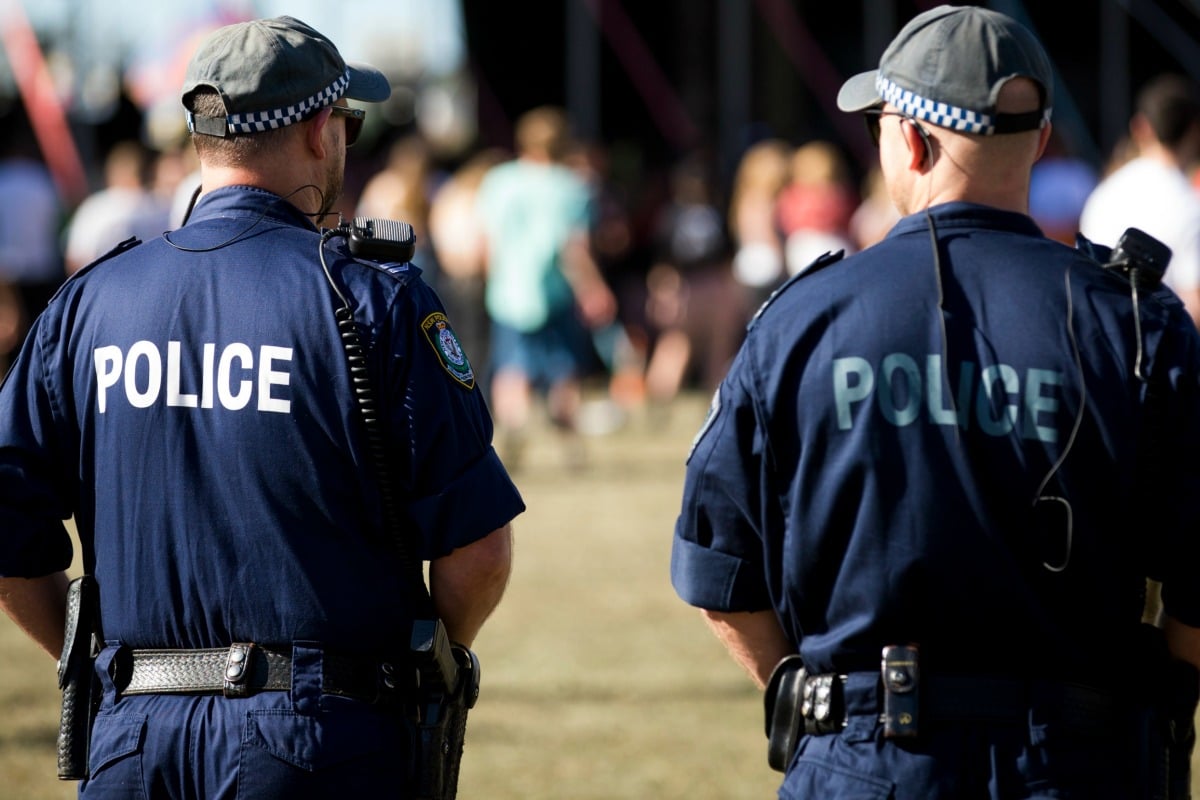 — With AAP.
1. "Left in tears." NSW police have strip-searched 122 girls including two 12-year-olds since 2016.
Data obtained under freedom of information laws has revealed 122 girls under the age of 18 have been forced to undergo a strip search by NSW police since 2016.
Redfern Legal Centre obtained the data after a police investigation into the alleged illegal strip search of a 16-year-old at the 2018 Splendour in the Grass music festival.
The inquiry into that incident heard the girl was left in tears after being forced to strip naked and squat in front of a police officer who then "looked underneath" her. The search also took place without a parent present, a potential breach of police powers.
There have been a total of 3,919 strip searches on women in the past three years in the state, with the eldest a 72-year-old and the youngest two 12-year-olds and eight 13-year-olds.
In NSW, police are allowed to carry out strip searches only if the urgency and seriousness of the situation requires it. For minors, a parent or support person needs to be present unless it's necessary for the safety of the person or to stop evidence being tampered with.
Police Minister David Elliot has defended the figures.
"I've got young children and if I thought that the police felt they were at risk of doing something wrong, I'd want them strip-searched. Having been minister for juvenile justice, we have 10-year-olds who are involved in terrorism activity," he told reporters yesterday.
But Redfern Legal Centre Head of Police Accountability, Samantha Lee, said police were searching "terrified" teenagers who were often unaware of their rights.
2. Drought affected small businesses to get cheap loans under new package.
Drought-affected small businesses will get access to cheap loans and millions of dollars will be released to local councils for job-creation projects, under a plan to be unveiled by Scott Morrison.
As well, the conditions on already-concessional loans for farmers will be eased further to help them get through the drought.
The Prime Minister will today reveal a multi-million dollar plan to add to existing drought support measures.
"Our drought plan is not set and forget," Mr Morrison said.
"We have been back on the ground listening to farmers and their communities, and this package is a direct response to their feedback.
"This is money in the pockets of our farmers to help keep their stock fed and watered, their staff and farm hands paid and their crops irrigated."
After months of calls for urgent action to help communities in the grip of #drought, the Government will today release details of its drought plan.

The $500 million package will include cheap government loans of up to $2 million for farmers, and $500,000 for businesses. pic.twitter.com/6keZyu08lH

— News Breakfast (@BreakfastNews) November 6, 2019