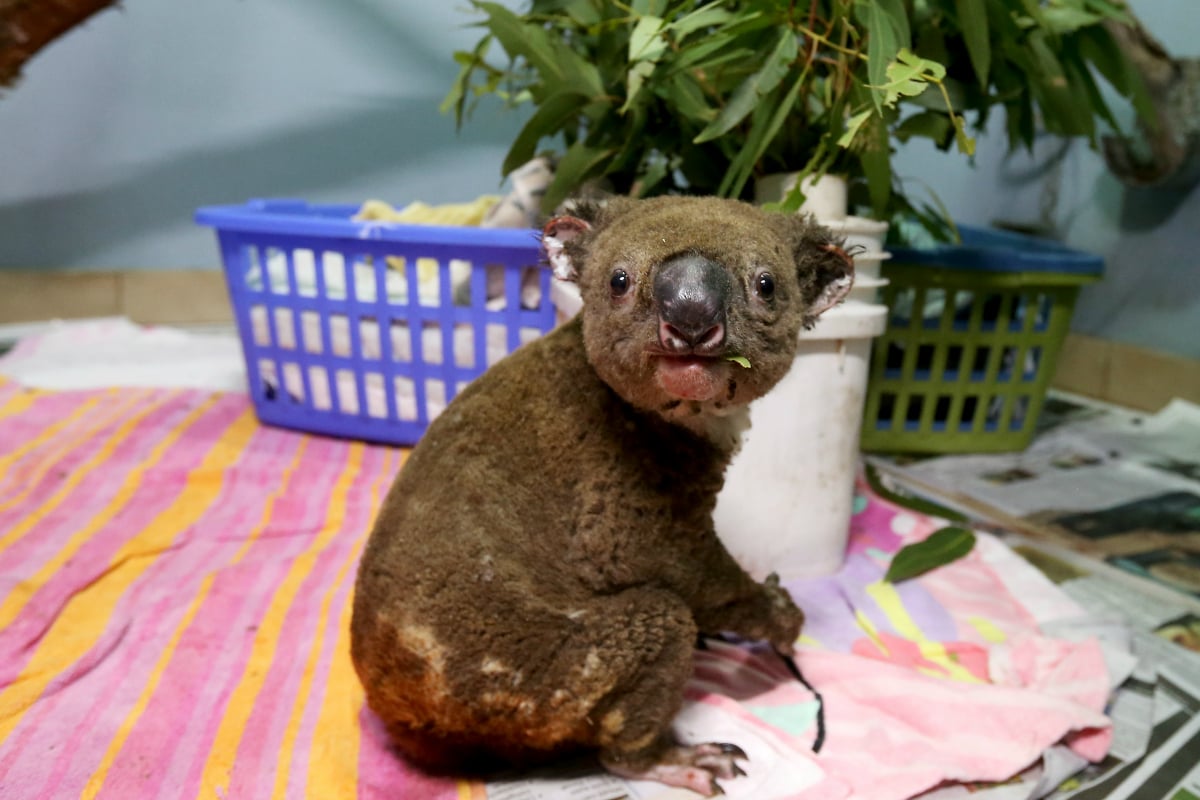 – With AAP.
1. More than 2000 koalas are feared dead in the NSW and QLD bushfires.
An inquiry into koala populations and habitat in NSW is expected to hear evidence that more than 2000 of the native Australian marsupial may have died on the state's north coast in recent bushfires.
The state parliament's upper house inquiry will hold an urgent hearing on Monday to discuss the extent of damage to the koala population from bushfires.
Thousands of hectares of koala habitat across northern NSW and southeast Queensland have been destroyed in the recent bushfires.
Koalas are listed as vulnerable in Queensland, NSW and the ACT, largely a result of habitat clearing.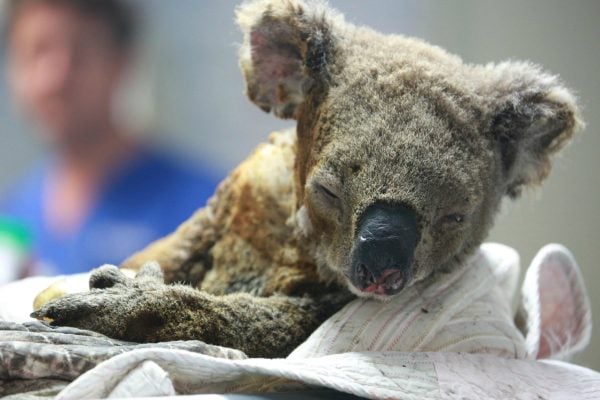 On Sunday evening, the Rural Fire Service said there were 91 bush and grass fires in NSW, 48 of which were not contained.
Port Macquarie Koala Hospital president Sue Ashton told Mamamia in November the significant loss of the koala population is "a national tragedy".
She further explained the lack of data surrounding the loss of koalas has led to debate over whether koalas are now considered a "functionally extinct" species.
"I don't think the government has said they are [functionally extinct], but we certainly would say they are. That's the result of the fires," Ashton explained, adding it takes 18 months to breed just one koala, so to replace the "hundreds that have died" will be no short task.
Greens MP Cate Faehrmann, chair of the inquiry, said the loss of koalas should be a wake-up call.