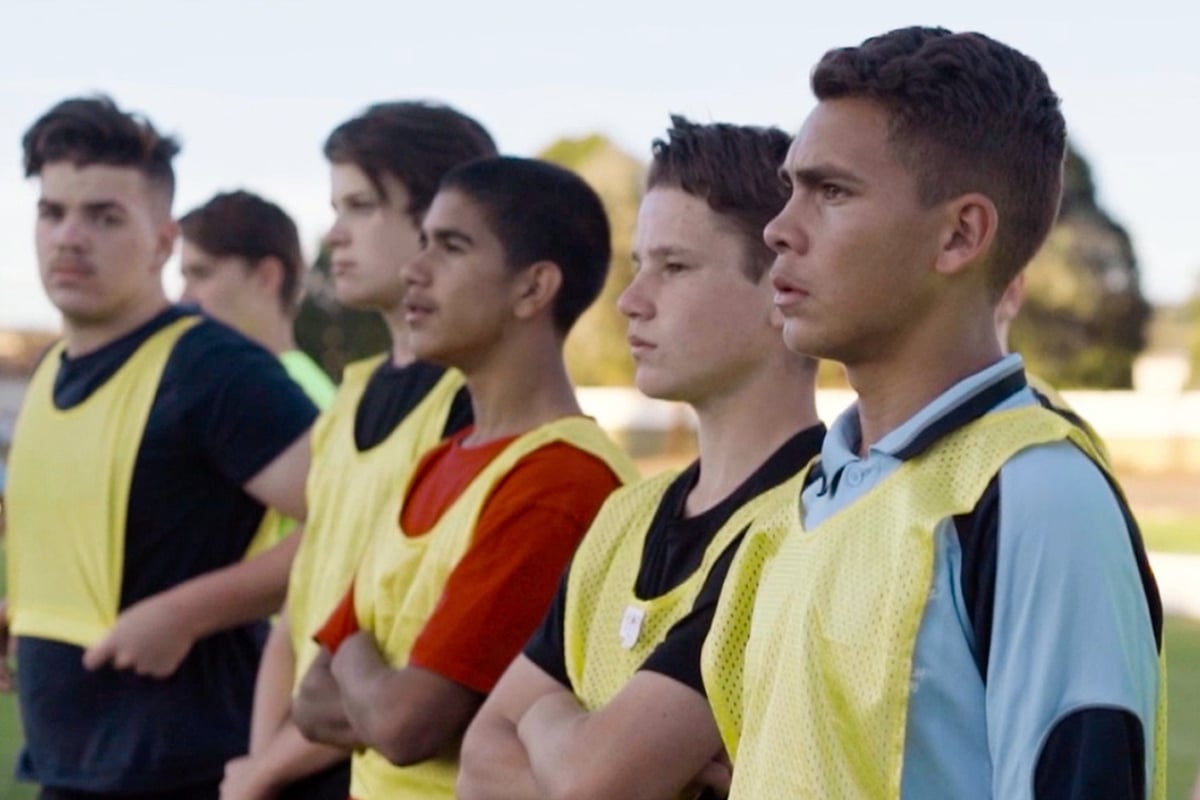 I'm in a bar at the Cronulla Sharks' NRL team HQ in southern Sydney. It's a rainy, wintry Monday night, the carpet is slightly sticky, and there's a lingering stale-beer scent in the air.
A red-headed man with beautiful energy and a broken nose is talking to a group of boys.
"If you are violent against women," he's telling them, as they shuffle from foot to foot, "you don't belong in our game."
All of these boys desperately want to belong in the game. They are junior players from two local League clubs, fit as hell in their training gear, gagging to get out on the field. They live to play for their teams on the weekend. Their heroes' faces are blown up on the walls of this place, representing the lives they want to live. And in 2019, if you want that life, you need to do this training.
The man talking to them is Alan Tongue. "Tonguey" is a legend. He played for the Canberra Raiders for 13 years, winning two Dally M positional awards, an exemplary player of discipline on-field and off. Since he retired in 2011, mentoring is his passion, and he's part of a team that travels across the country, into professional clubs and regional towns and indigenous communities and places like "Sharkies" to put players and wannabe players through the Voice Against Violence training, passionate in his belief that if Rugby League is going to truly shake off its toxic issues of violence and sexual violence against women, it has to start here, with the boys.
Watch Alan Tongue take some young players through the Voice Against Violence training (post continues after video): 
"It's a huge opportunity," he tells me. "I thought about my old [playing] life around men and how when you come to a new football club, you have to buy in to the culture, or you get spat out quite quickly. So we need to change the culture, and I'm optimistic that the culture will shift, don't you worry about that."
Not everyone is so convinced, but this season, the shoots of change have begun to show green. Back in February, the NRL CEO, Todd Greenberg made a much-discussed change to the code, declaring that any players who had been charged with violence against women would be benched until the verdict was in on their guilt or innocence. This change has been challenged, legally and culturally, by players who are protesting that they should be afforded the same presumption of innocence as anyone else, and allowed to play until that's proven otherwise.