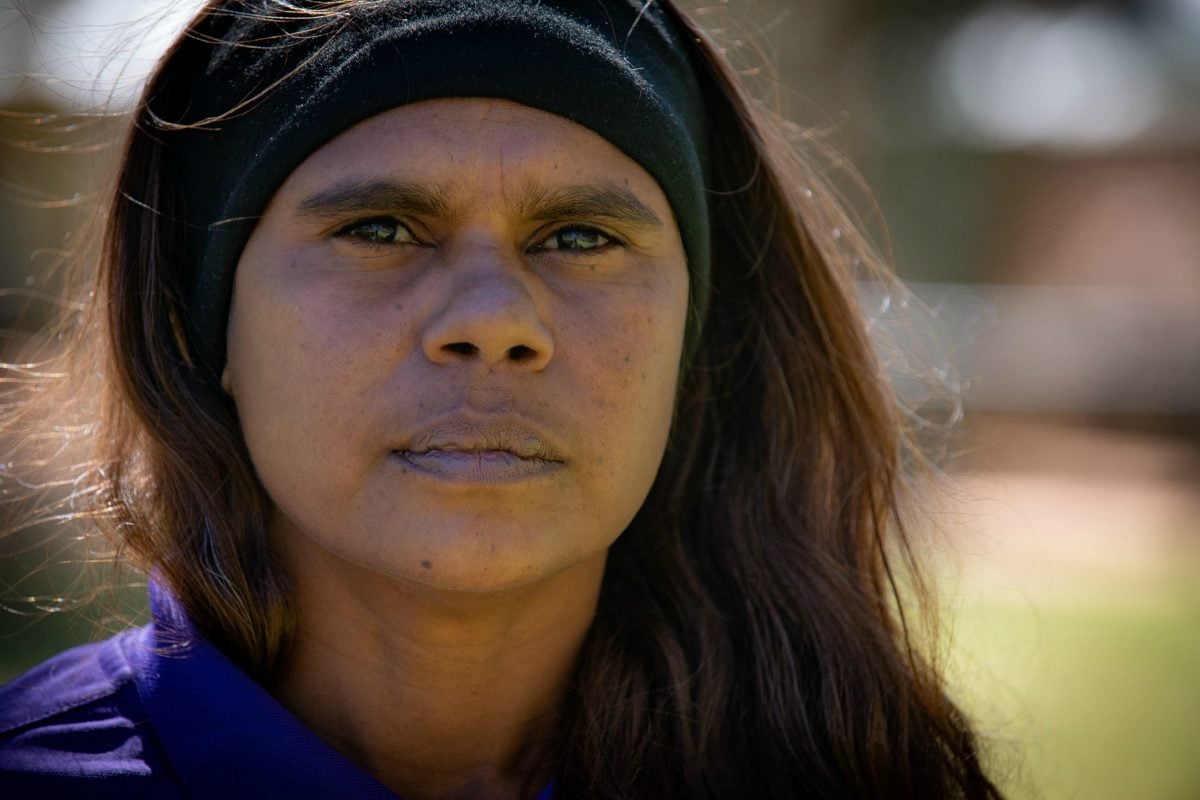 Warning: This post deals with domestic violence and could be triggering for some readers. 
Shirleen Campbell has, unfortunately, a lot of experience with domestic violence.
She has lost two aunties to family violence in 2014 and 2015 and her mother was killed in 2003 after a fight broke out in the car she was driving.
For Shirleen, this all culminated in a rude wake-up call, and she's determined to make sure the next generation don't have to experience that same pain.
We lose one woman every week in Australia to domestic violence, but that's just the tip of a very grim iceberg. Post continues below video.
The 38-year-old Warlpiri and Arrernte woman, a mother-of-five, is a co-coordinator of the Tangentyere Womens Family Safety Group (TWFSG), developed by passionate Aboriginal women who identified a need for a voice and action on family and domestic violence issues. Its core focus is early intervention and primary prevention.
She said it was her personal experiences with violence that inspired her to create the TWFSG group, with the support of her elders and mentoring from Aboriginal rights campaigner Barbara Shaw.
"After losing women in my family to family domestic violence, to me it was like a wake-up call," she said.
"It started with losing my mum, I felt like my hope was not there and knowing for my own kids I needed to do something, especially for my four sons. I was thinking at the time, I should change the system we're living in at the moment and starting with our young ones.
"I wanted to do something to make our families and communities a safer place. I didn't want my children to think violence is normalised in our community."