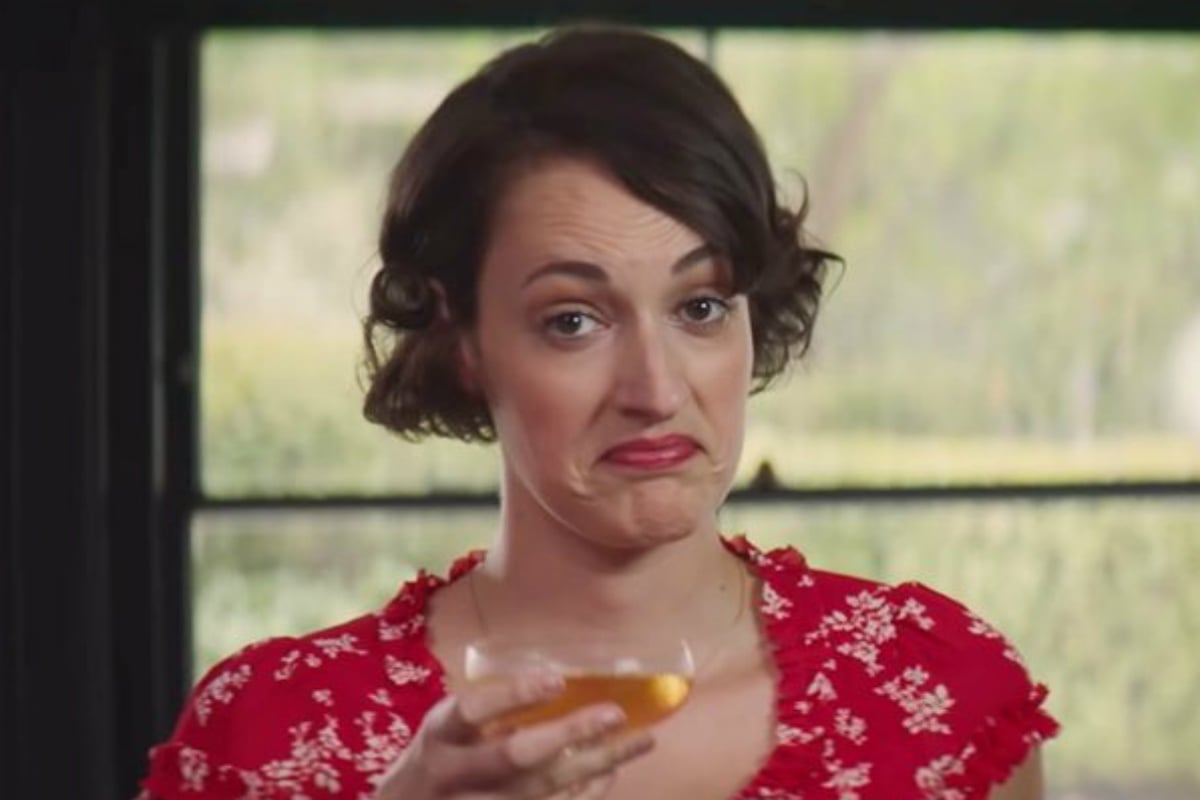 So, we've all had that moment at a party when a complete stranger has clocked the contents of the glass in our hand and has then exclaimed in horror about the fact we're (gasp) not drinking.
It seems like all eyes at the party turn towards you and it's enough to make you dump your glass of water into the sink and make a run for it out the front door. Almost.
Thankfully, there are fixes for that now. You could always try the ol' passing off sparkling water as vodka soda trick but it's still a risky move. And soda water is just so boring.
And then there's options like Seedlip, which make the task so much easier. If you haven't heard of Seedlip yet, it's the world's first distilled non-alcoholic spirits range, and it's vegan and allergen-free.
It comes in citrus, aromatic and herbal flavours, so you can still enjoy a refreshingly fancy beverage when you're going out or staying in…without the threat of facing a hangover.
But look, no one should ever question what's in your glass. As women, we have reasons for why we may not be drinking – and here are seven of them.
1. Maybe she hates the taste of alcohol. Like, a lot.
Let's dare to dream for a second and try to imagine a world where we accept that everyone is just a little bit different.
While it may seem like an overly obvious answer to the question of 'Hey! Why are you not drinking?' The simple response might be that they just don't like the taste of alcohol, and no amount of pestering will change their mind. It will just result in them unfollowing you on Instagram, and no one wants that.
2. She might be pregnant and you're making things very uncomfortable.
Calm down, people. via GIPHY
There are many reasons why women prefer not to drink at different stages of their lives and in some cases, this is linked to fertility and pregnancy, which is a sensitive subject that no one should be forced to speak on.
If a woman is attempting to fall pregnant, there are medical and lifestyle reasons she may not want alcohol in her body at that time.
If she is pregnant, it may be too early to tell the news and really, it benefits no one to have a pregnant woman sneaking around a party attempting to discreetly dispose of a wine glass so she doesn't have to answer personal questions from her colleagues.
So if you don't want a glass of non-alcoholic liquid tipped over your head in the near future, just keep those lips sealed.