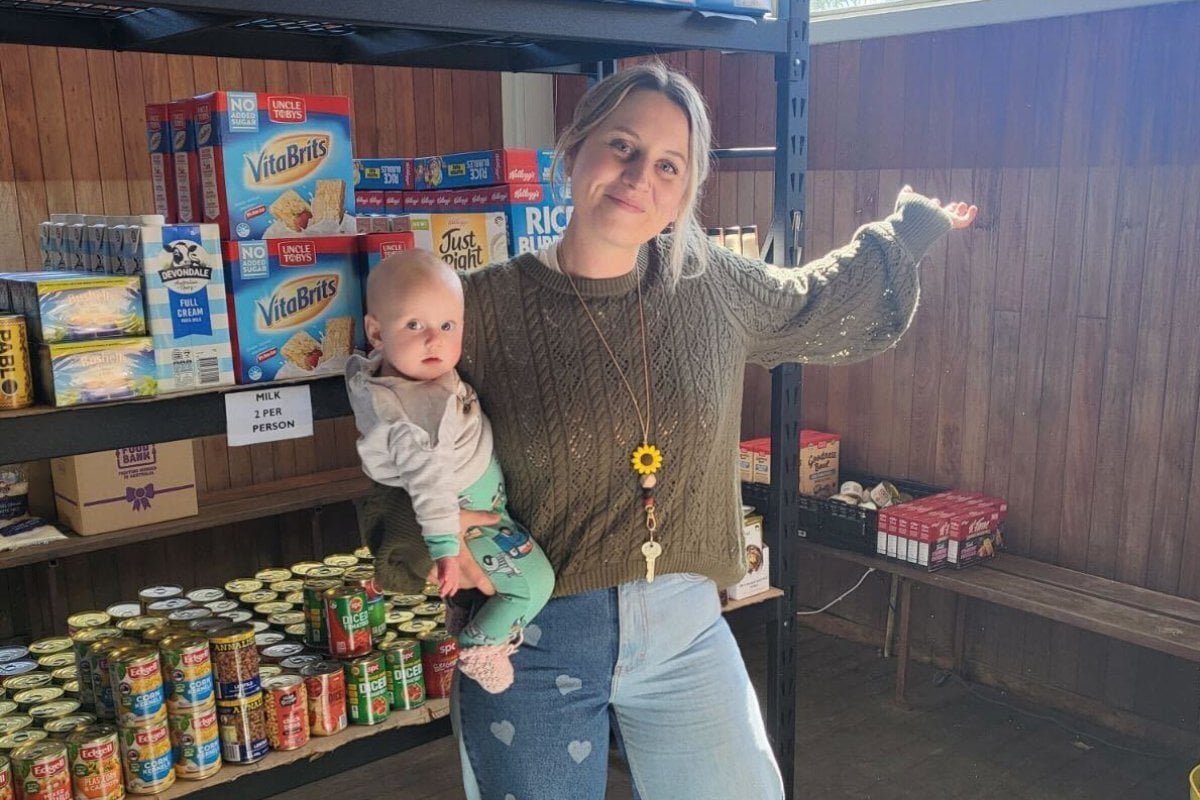 18 months ago, Bianca's life looked significantly different to how it looks right now.
In March 2022, she, her partner Kurt and their two kids - one aged four and the other a newborn - were terrified about losing their home - and even their lives - in the floods.
Born and raised in the Northern Rivers town of Coraki (about 25 minutes away from Lismore), Bianca and her family live on the top of a hill, meaning their home was safe from the rising floodwaters that made national headlines, and was turned into a makeshift evacuation centre.
But fearing for the lives of others while running out of supplies, it was a very testing time.
"For about three weeks we had lots of locals staying at our place, some we knew, some we didn't. There were a lot of elderly people, as well as families at our home, given they had all lost theirs. We had a lot of breastfeeding mothers, and we were struggling to get baby formula for them. So we had to do supply drops in boats," Bianca tells Mamamia.
"My eldest daughter was scared too. She still remembers everything."
Watch: Inside Coraki the Australian town cut off by floods. Post continues below.
Bianca still vividly remembers the first time she realised there was an inefficiency in help and support from the government and its services.