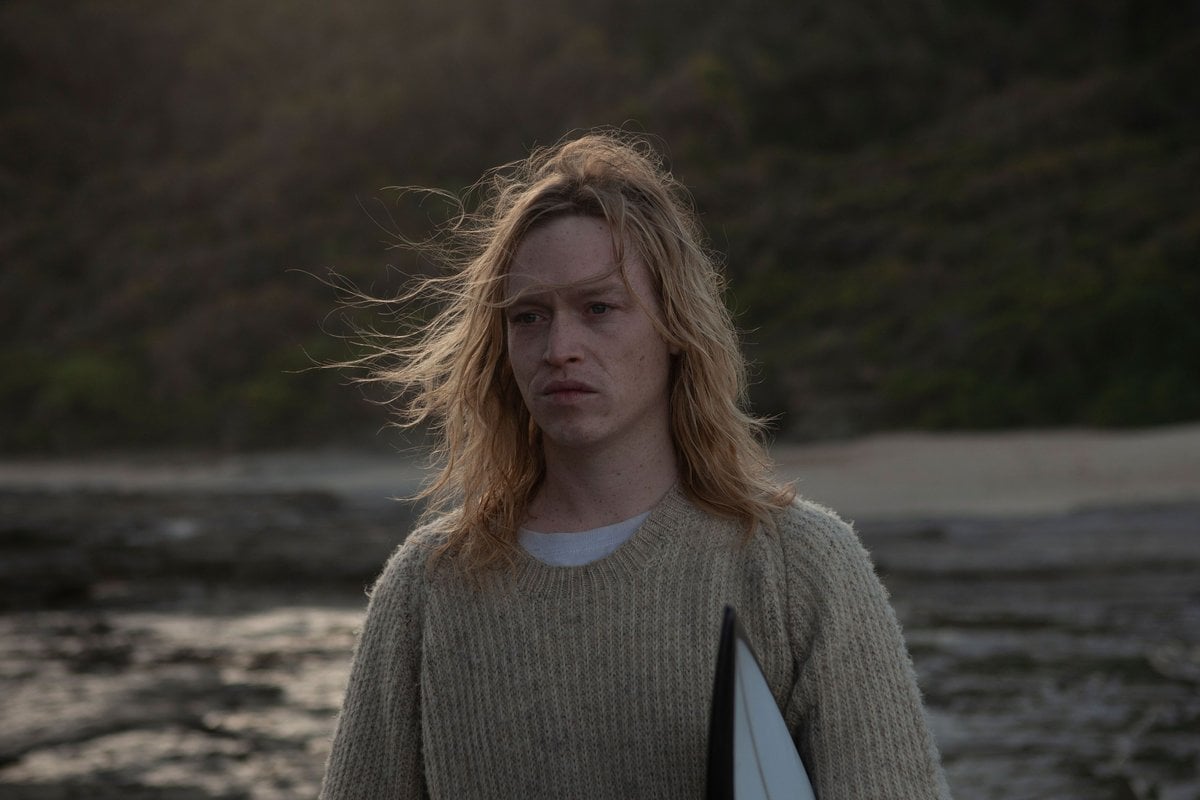 This post deals with gun violence, and could be triggering for some readers.

There are certain catastrophic events that have taken place where you will always remember where you were when the news reached you and exactly how it made you feel.
For screenwriter Shaun Grant, and so many other people across Australia, that moment was the tragic news of the Port Arthur massacre, which took place in 1996. 
35 people were killed and 23 were wounded at the hands of a lone gunman. At the time, it was history's worst-ever mass shooting.
It was the unthinkable tragedy of this event, and the world's reaction to it, that prompted Shaun to pen the script for the new Stan Original Film Nitram.
The film, which is now streaming on Stan, does not use the killer's name in the film (NITRAM is his first name spelled backward) nor does it show the events of the massacre or delve into the victim's stories. 
Instead, Shaun said he made a conscious effort to keep the story focused on a man who should never have been allowed access to guns, and the lessons to be learned from such a dark day in Australia's history.
In the film, Nitram (played by Caleb Landry Jones) lives with his mother (Judy Davis) and father (Anthony LaPaglia) in suburban Australia in the mid 1990s. 
Nitram very much lives a life of isolation and frustration at never being able to fit in with the world around him. 
At least, until he unexpectedly forms a close friendship with a reclusive heiress named Helen (Essie Davis). 
However, when that friendship ends under tragic circumstances, and Nitram's loneliness and anger grows, he begins a slow descent into a nightmare that culminates in the most nihilistic and heinous of acts.
Take a look at the trailer for Stan Original Film Nitram. Post continues after video. 
"The story had been rattling around in my mind for a while, probably 10 years overall, but I could never quite put my finger on exactly how to do it," Shaun Grant told Mamamia. 
"Then in 2018 I was living in Los Angeles and a few different events occurred at once. One was that my wife was heading into the grocery store, then she got called into work and couldn't go in to the store. At the same time she was meant to be in the store, a gunman ran in and started shooting. So it was awfully close to home. 
"A month or two later, there were two mass shootings in America. Every time it happened, being an Australian, my mind just goes back to Port Arthur. Not just the event, but what was achieved over the 12 days after it, one of the proudest moments I've ever had as an Australian.