Australian Ninja Warrior fans have been left furious after a deaf competitor learned of his disqualification only after his step-son alerted him via sign language.
Paul Cashion, 48, was competing in the Channel 9 obstacle-challenge show on Sunday night when his left foot slipped into the water during the first challenge. Within milliseconds, the disqualification buzzer sounded, but due to his hearing impairment, the Queenslander was unable to hear and kept competing.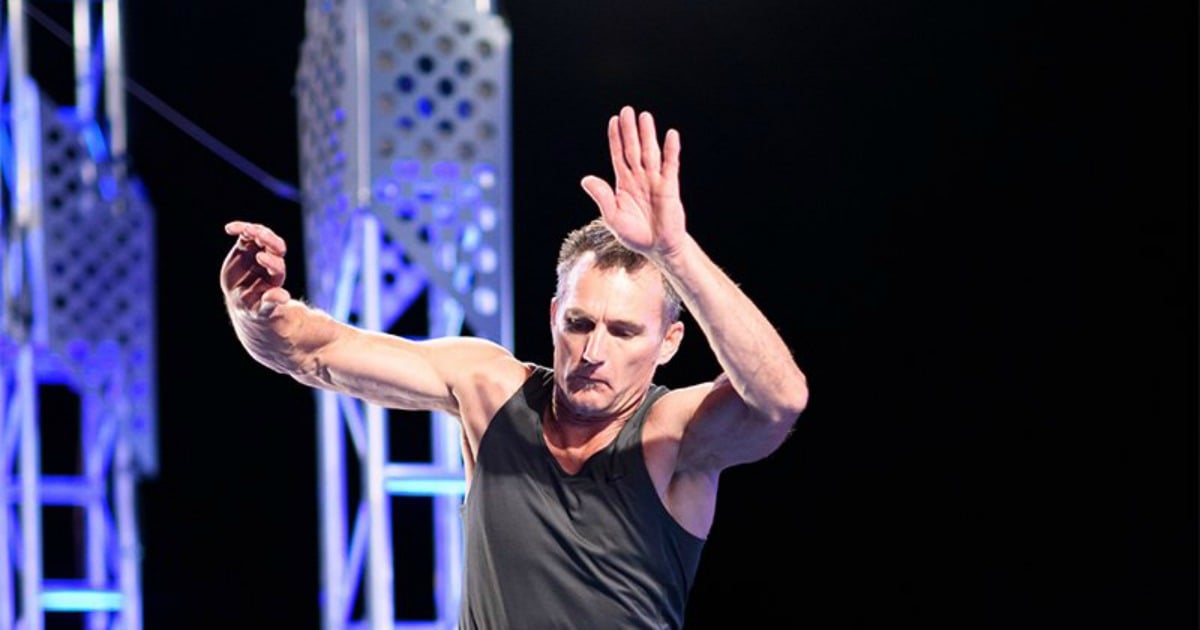 "Oh, and I just don't think he's realised," host Rebecca Maddern can be heard saying.
"It was just that touch of the water," host Ben Fordham explained.
The studio crowd watched on silently, while Cashion's wife Sarah, who is also deaf, and their daughter Grace also looked on, mouths agape, as he kept competing.
It was only when Cashion reached the end of the first challenge and caught eye of his step-son, Josh, who was communicating via sign language that he learned of his disqualification.
"Why?" Cashion can be seen mouthing to his son, who was then left with the responsibility of explaining his dad's foot slip.
Within seconds, the crowd was cheering in support as Cashion climbed down from the obstacle course, and fans of the show were tweeting their displeasure at Channel 9's edit of the footage.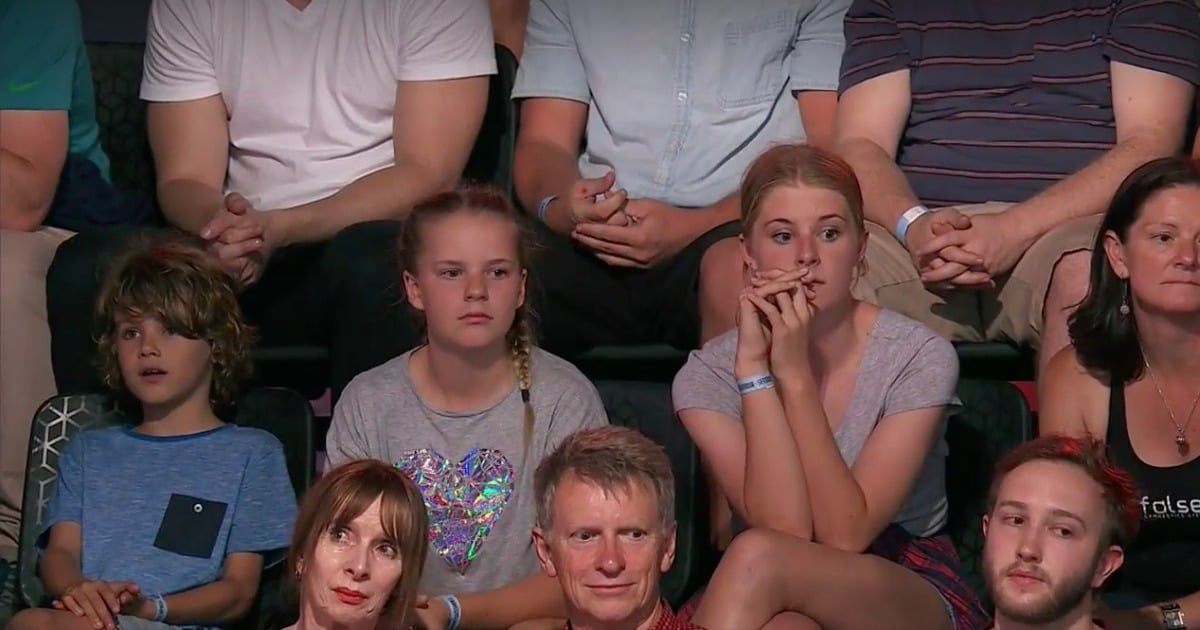 "Worse [sic] television moment I've seen for some time. Your producers humiliated him. Why not edit the part out where his step-son had 2explain?" one viewer asked.
"understand that rules are rules but the editing & the way it was handled was disgraceful, turns me off the show," another agreed.
"#ninjawarriorau execs 'So we have this footage of a deaf guy looking confused after being eliminated'. channel 9 'Oh show that, great TV!'" one fan wrote.
Prior to starting his run, Cashion told viewers, "I want all deaf people and all people with impairments to see me tonight and maybe think that they can be on the show too."
Why the show's producers didn't implement another alert system to communicate a disqualification with Cashion is not known.