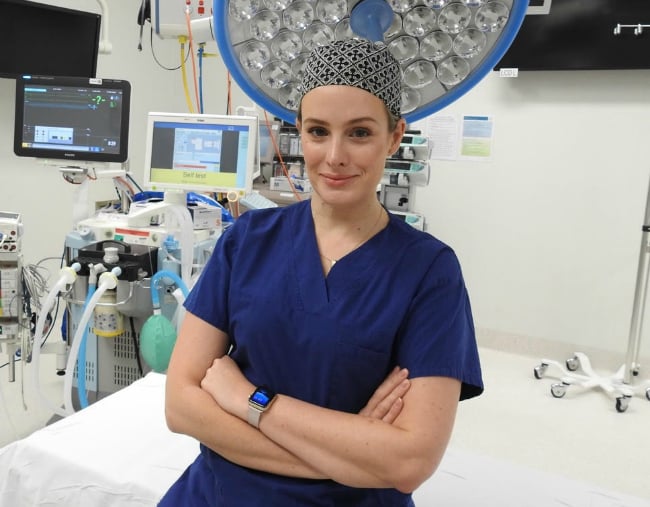 "What's with the one shoulder dress? Don't you think that's a bit slutty?" was how the message popped up in my inbox. I actually thought I looked quite nice that day, but apparently my slutty left shoulder had ruined all of that. Luckily my right shoulder was still covered and remained classy.
I know that by having any semblance of a public presence that people will judge you, but I had no idea my shoulders were in the firing line. Nor that the bulk of criticism, judgements and online vitriol would come from women.
We all know about the Mean Girl. We probably met her in high school when she would whisper to her friends as you approached them outside the classroom. Mean Girls was also the title of the popular film, which served as a kind of cautionary tale against being one. Queen Bees were on their way out as the sisterhood began to reign supreme.
Back in 2015, I was a part of the birth of an online movement called #ILookLikeASurgeon, designed to challenge gender stereotypes that many women in medicine and surgery faced every day. Rather than a movement that attacked anyone who willingly or unwillingly perpetuated the myth that all surgeons were older white men, social media was flooded with positive role models. The hashtag took off around the world and introduced to me to more female surgeons than I had ever met in my whole career. These women became my confidants, mentors, collaborators and friends. I got a buzz as I realised that the sisterhood was indeed alive and not only well, but powerful.
Three years down the track and my high, I'm sorry to say, has been tempered. Recently, I started to notice a disturbing trend. Online, even in purported "safe spaces" for women such as professed feminist groups, or women's professional craft groups, there is a disturbing amount of flaming going on. For me, I've been called all kinds of names and witnessed others get the same schoolyard treatment. Except that as adults, we should know better. And as women, even more so.