At a time where red carpets have become a bit too samey, thank goodness for Nicole Kidman.
Whether it was her 1997 oriental-inspired chartreuse Dior gown or her emerald green sequin Gucci number, worn 20 years later to this year's SAG awards, the Australian actress can be counted on to bring a little something unexpected to formal events.
It's this element of risk that sees her style prove divisive among fashion critics and it's not uncommon to see the 49 year old appear simultaneously on the best AND worst dressed lists, which is exactly what happened with that feathery green number.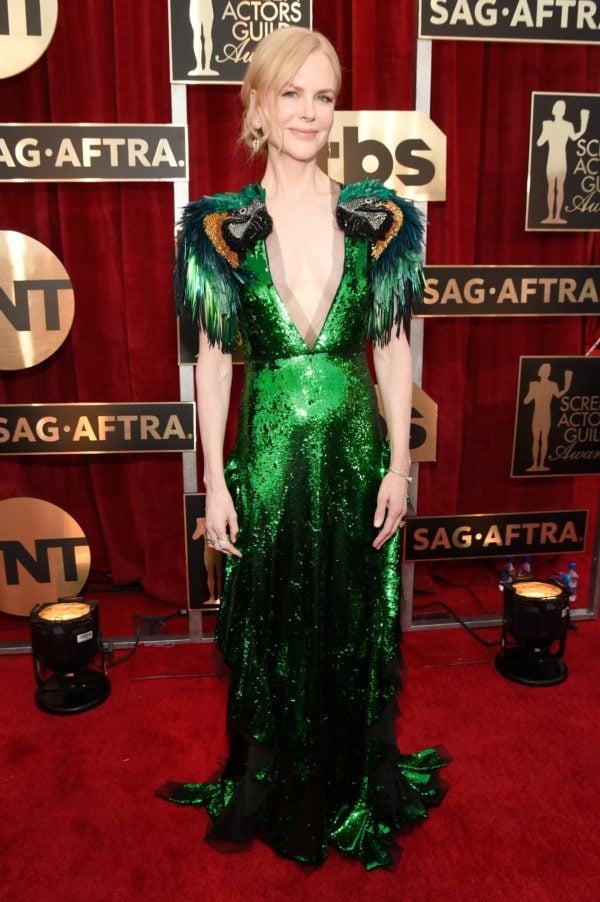 Funny thing is, Kidman really couldn't care less what the critics - armchair or otherwise - think. That even includes her two daughters, who she says didn't hold back on their less-than-impressed thoughts on her parrot dress.
"I have no problem being divisive," she told Porter Magazine earlier this year.
"My eight-year-old [Sunday Rose] said 'You're wearing that?' My six-year-old [Faith Margaret] was like, 'What's on your shoulder?!'".