When it comes to being a celebrity in the of the Internet, it's pretty hard to do anything without everybody knowing about it.
For the famous faces among us, every relationship is meticulously documented for all the world to see on gossip sites and tabloid magazines.
Unless, of course, you are Nicole Kidman and you managed to pull off a secret engagement that nobody ever knew about.
The 49-year-old Australian actress has revealed that she was secretly engaged to rocker Lenny Kravitz 14 years ago.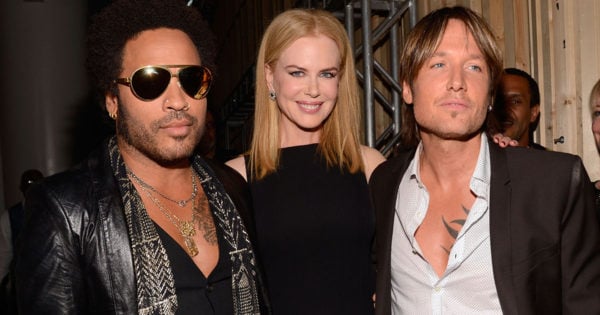 It's the potential Hollywood wedding we never knew existed.
Kidman dropped the bombshell during an interview with Net-A-Porter's The Edit, while talking about working with Kravtiz's daughter Zoë on her new TV series, Big Little Lies.
"I knew Zoë because I was engaged to her father," she said.
"It's all in the family! I love Lenny; he's a great guy."
Kidman - who married Keith Urban in 2006 - had previously hinted at a 'secret engagement' in her past, but had never named names.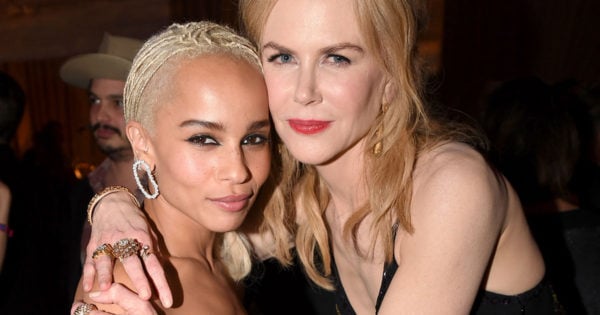 "It just wasn't right, I wasn't ready - we weren't ready," she told Vanity Fair of the broken engagement in 2007.
She dated rockstar-turned-actor Lenny Kravitz for a year in 2003, after they met when Kidman rented a New York City loft from the singer.
The pair have rarely spoken about their time together, but it's rumoured Lenny wrote the song Lady about the Oscar-winning actress.