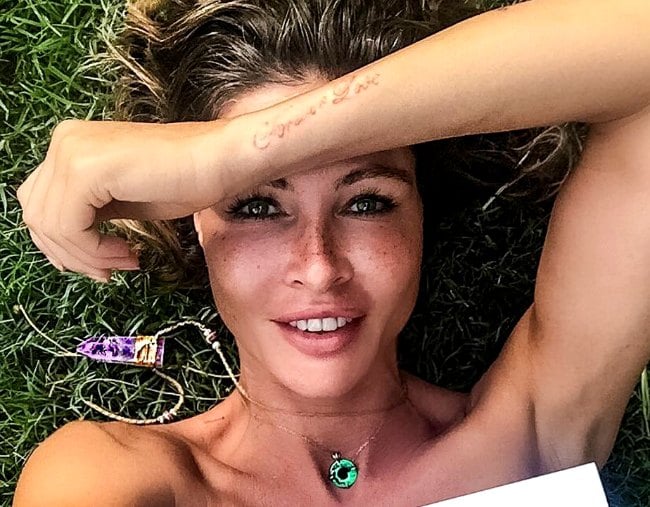 Appearing on Channel 7's Sunday Night, Nicola Robinson Evans spoke about her decision to have her breast implants removed.
"I didn't actually like them. They were making me sick and essentially ageing me. So it just made perfect sense to me that they had to go," the 41-year-old former model and wife of My Kitchen Rules host Pete Evans said on the program. "I've had to have a number of surgeries to correct ongoing complications. It's been a painful, expensive process."
Later, on Instagram, Nicola revealed why she had breast implants in the first place – and it was pretty heartbreaking.  
Responding to a comment on her post about the show, Nicola spoke of her life-long struggle with low self-esteem and admitted she had tried to fix this in "destructive ways".
She also revealed she blamed herself for her mum's nervous breakdown when Nicola was just three.
"15 years, prior to her marriage to my Dada, she lived with a man who tormented her emotionally and physically, she had two sons with him and was terrified to leave due to the threat that he would hunt her down if she did," she wrote.
Although her mum had eventually "found the courage" to escape and had gone on to meet Nicola's father and fall pregnant, she was still traumatised by her previous relationship, which lead to a nervous breakdown.