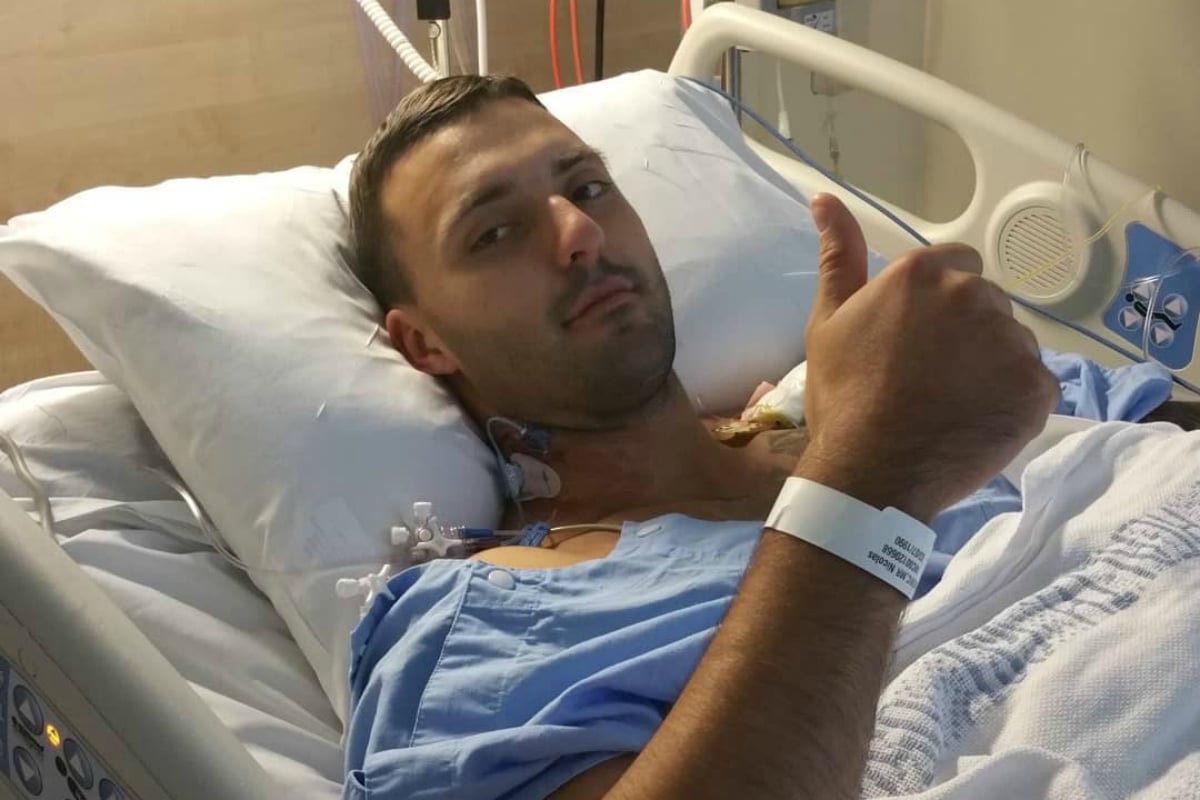 To catch up on all the Married at First Sight 2019 recaps and gossip, check out the Twins recaps, visit our MAFS hub page and join our 'Married at First Sight Lols' Facebook group. We've got you covered. 
Nic Jovanovic looked to have his hands full trying to maintain a relationship with his spouse Cyrell Paule on Married At First Sight. But viewers didn't know that while filming the reality series, he was also privately dealing with a far more serious struggle.
The 28-year-old told 9Honey on Monday that during filming he discovered his testicular cancer had returned.
The NSW electrician was first diagnosed in 2015 when he was 24 years old, and said he was shocked to learn that after painful treatments and years of remission, his cancer was back.
 

View this post on Instagram
Nic recalled that in December 2018, around Christmas time, he discovered a lump in his testicle, with tests confirming his worst fears.
"I couldn't believe it," he told 9Honey.
"Four years later … there was so much going on in my life, for it to come back, I'm still in shock that it came back.
"You think being that young and having dealt with it once, surely that's it."
Nic said that the diagnosis was harder to take given he felt like he'd been doing everything right.