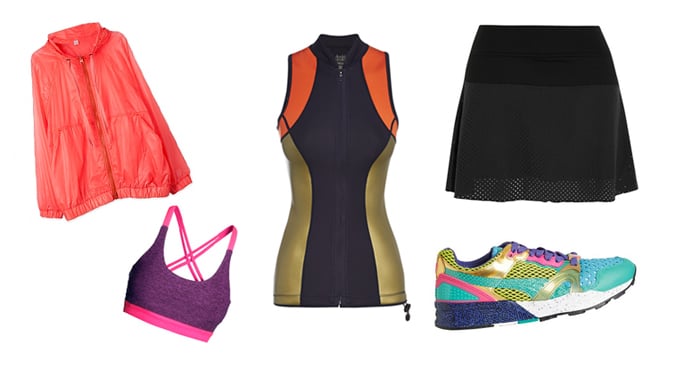 Image: supplied.  
So how are those New Year's Resolutions going? You know the ones you made in a drunken blaze of glory on New Year's Eve? I will exercise everyday in 2015! I will eat better! I will use my gym membership this year!
If you're already in need of some inspiration to keep those goals on track, some new gym gear might just do the trick. Well, here's hoping.
How to become one of the 8% of people who stick to their New Year's resolutions.
Besides, with the athleticwear as outerwear trend showing no sign of slowing down, our cost per wear ratio just significantly went down. Click through the gallery for 16 of the best new workout gear to snap up, no matter what sport you're into.
New workout gear to inspire you in 2015.