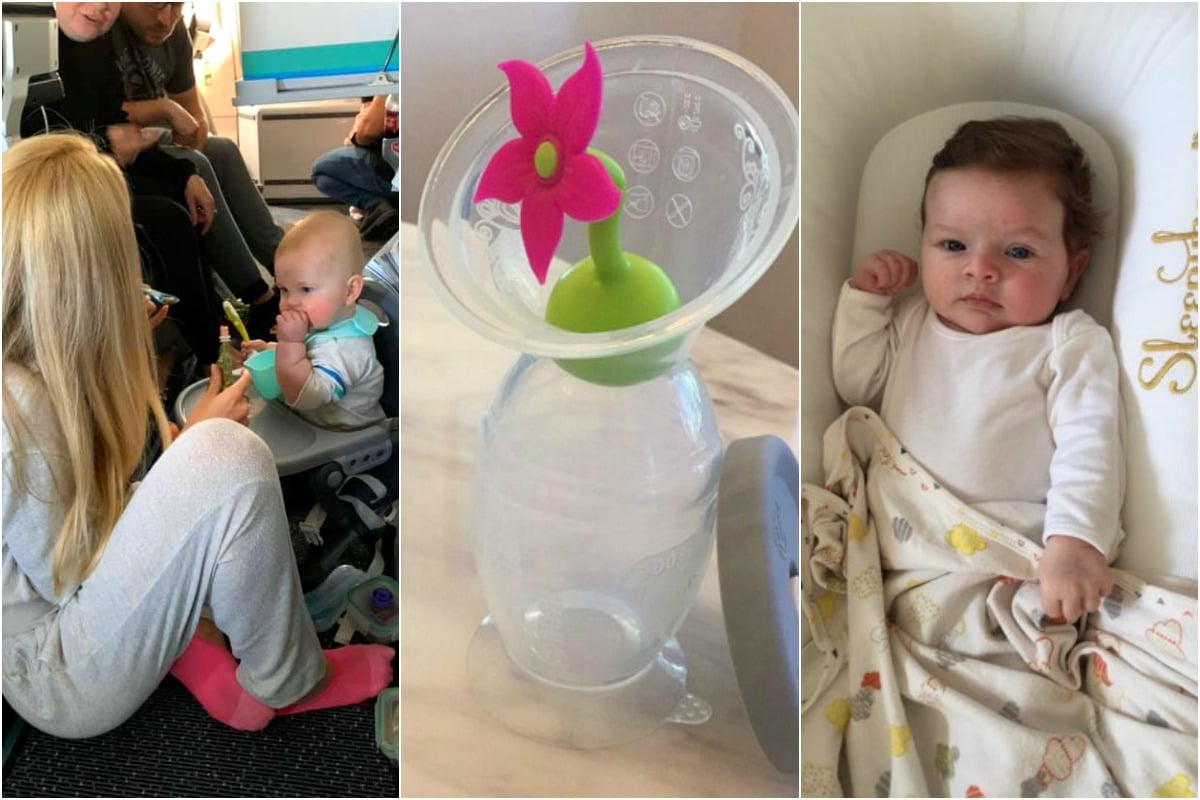 Something many new mums reflect on with a mixture of both humour and regret is the sheer amount of baby products they bought thinking they would need them, only to relegate them to the depths of the storage closet (or Gumtree.)
The baby preferred to play with mum's hair rather than the expensive Swedish ragdoll, or the whizz-bang bassinet turned out to be extremely impractical.
Becoming a mum is overwhelming in too many ways to mention. The shopping list is often the first place expecting parents turn to before the arrival of a baby, faced with the certain uncertainty ahead. There's comfort in saying, "Okay, I've ticked off the stuff, at least that bit's sorted."
But no.
As parents will attest, it's only when you have the baby in the house or on your person that the real MVP's emerge. The things you really freaking need, on the daily. That you would set up an altar to, if you weren't using them to soothe your child.
So we've consulted with a bunch of new (and some more seasoned) mums on their favourite, go-to parenting products right now. Like today. The practical ones, not necessarily the fancy 'spenny ones.
The ones that often, literally, get them through the night.
If you're expecting, we don't want to needlessly add to your list – but maybe this will help refine it.
Go-to products for baby:
 

View this post on Instagram