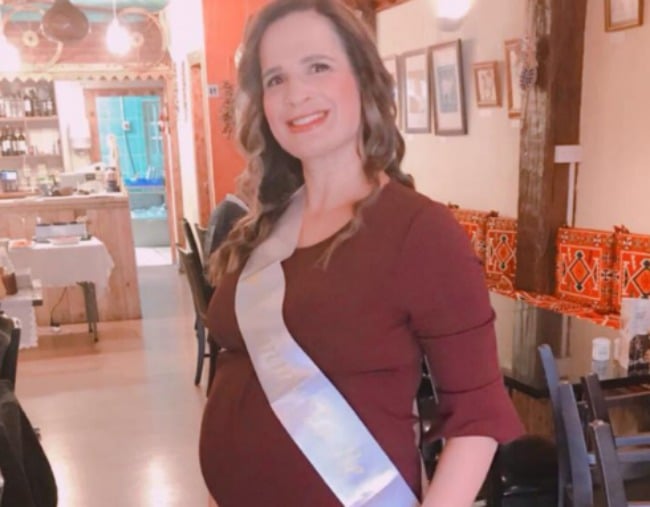 What should have been one of the happiest moments of Kate Geraghty's life turned into a living hell.
The 34-year-old British teacher was at a hospital in Leicester on December 18, in labour to her daughter, Ivy, when a lump under her left ear was noticed.
Initially, doctors thought the lump was simply a raised gland caused by her gestational diabetes, and she was sent home just a few days later.
Two weeks later though, the lump had doubled in size, and Kate returned to the doctor.
What followed was another two weeks of blood tests, X-rays, MRI scans and CAT scans, before Kate was eventually diagnosed with high grade metastatic mucoepidermoid carcinoma – a rare type of gland cancer.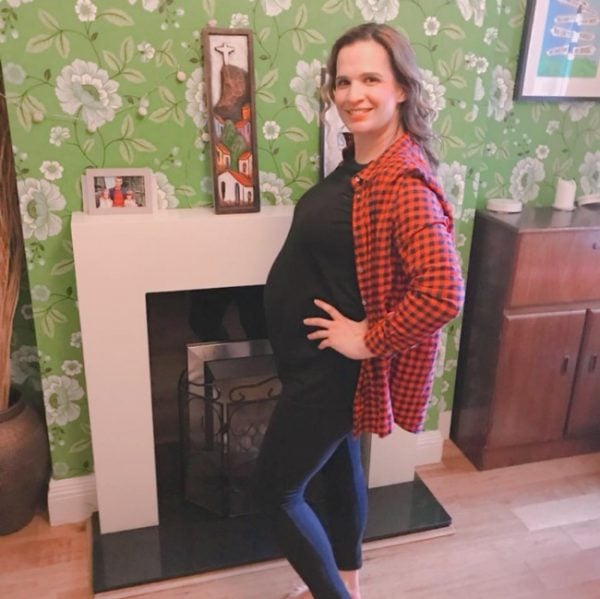 A JustGiving crowdfunding page page for Kate says that despite undergoing a five-hour surgery to remove the lump and an additional 40 cancerous lymph nodes, doctors were unable to remove the entire tumour because of its large size.
After being referred to another hospital on April 5 for radiotherapy treatment, Kate's nightmare was far from over, with doctors finding another two lumps.
Kate and her husband, Paul Dhillon, 35, were then given the worst news possible. The cancer had spread, it was inoperable, and she was given just months to live.
Determined to give the new mum a few more precious months with her newborn daughter, Kate's family has started a crowdfunding campaign to raise enough money for her to fly to Germany for immunotherapy treatment.