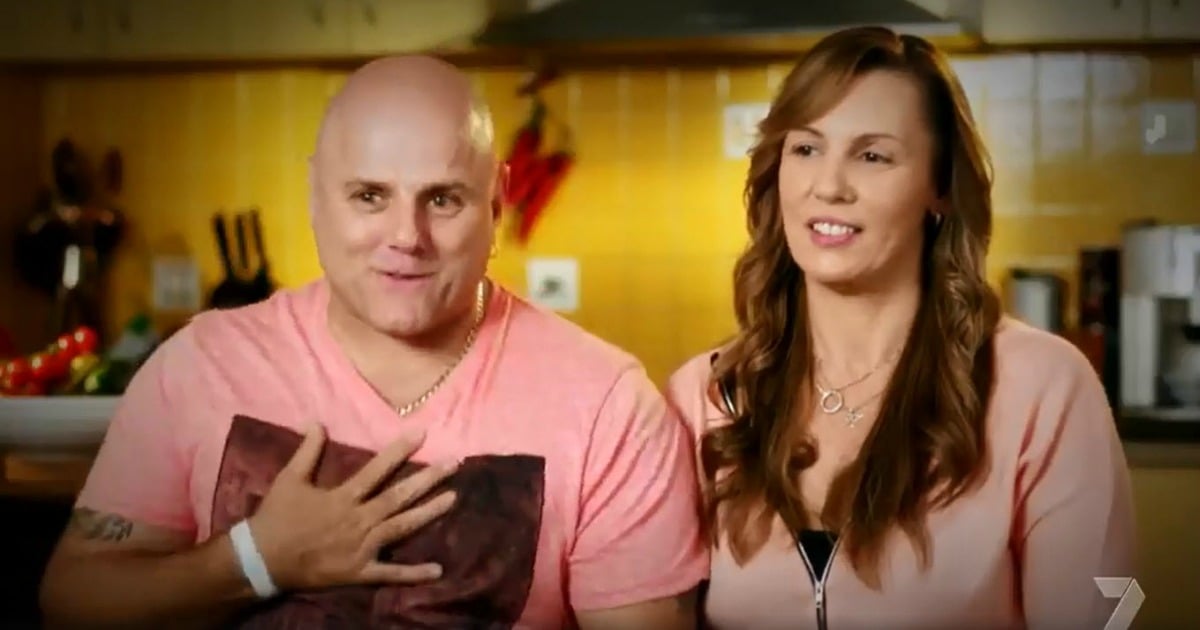 They're constantly seen flirtatiously tapping each other on the bum, but it turns out there's more than just playful antics to Nev and Kell's love story.
Forget a reality cooking show, the tale of how Nev, 48, met Kell, 44,  is so juicy you could almost imagine it being a plot line in the Bold & The Beautiful. 
It's a little (a lot) complex, so we suggest you grab a cuppa while we walk you through the details.
It turns out the pair have only been together for two years. Before that, Kell was actually the de facto partner of Nev's older brother, James. FOR 26 YEARS.
Nev is the Brad Pitt of Western Australia… Just ask him. (Via Channel 7)
According to various reports….
Older bro James and Kell were high school sweethearts. Over the quarter of a century they were together, they had four children –  three girls and a boy.
Three years ago, James answered received a phone call from Nev, the little brother he never knew he had, asking to meet.
Upon the long lost brothers connecting, Nev took a fancy to – you guessed it – Kell. The attraction was mutual, and the rest is history.
If James's Facebook post is anything to go by, it was the pair's four kids who broke the news of Nev and Kell's affair to their father.
James has since sold the story to Woman's Day, telling the publication he is still mending a broken heart.
"It's destroying me," James said.
Relationships can be messy. What is the biggest lie you've ever told your partner? (Post continues after video)
It was Nev and Kell's turn to cook in their home restaurant on Wednesday's episode, where they received mediocre scores from judges, landing themselves bottom spot on the leaderboard.